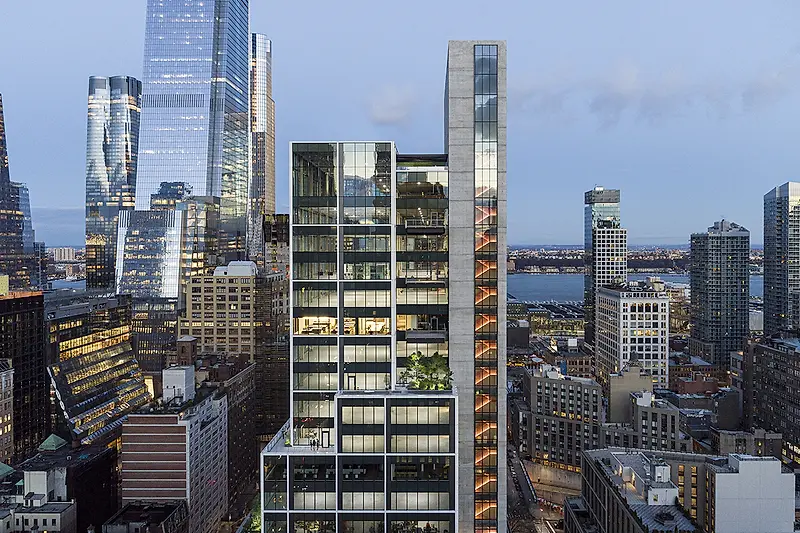 Hudson Commons Wins American Concrete Institute Award
The Manhattan renovation project won first place in the High-Rise Building category in this year's awards program.
Hudson Commons is an eight-story warehouse converted into an office building with an additional 17-story tower above, located at the gateway to the Hudson Yards submarket. The renovation reused 85% of the original building's envelope and structural elements, including its preexisting grid of fluted, reinforced concrete columns, preserving its embodied carbon and resulting in an LEED Platinum building.
The tower's side-core configuration creates an exposed stairway that encourages daily use and communication between floors, contributes to the interior's bright, open expanse, and relates to its surroundings with a board form concrete exterior. The American Concrete Institute honored Hudson Commons for the way the project "thinks outside of the box" in its modern renewal.
The AIC award winners were honored on October 26 in a virtual concrete convention. The awards honor innovation and excellence in concrete design internationally. View the list of this year's winners here.