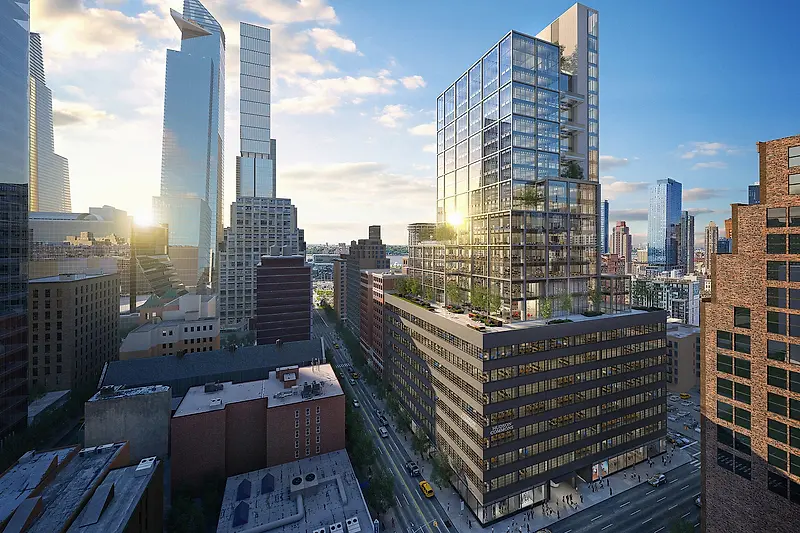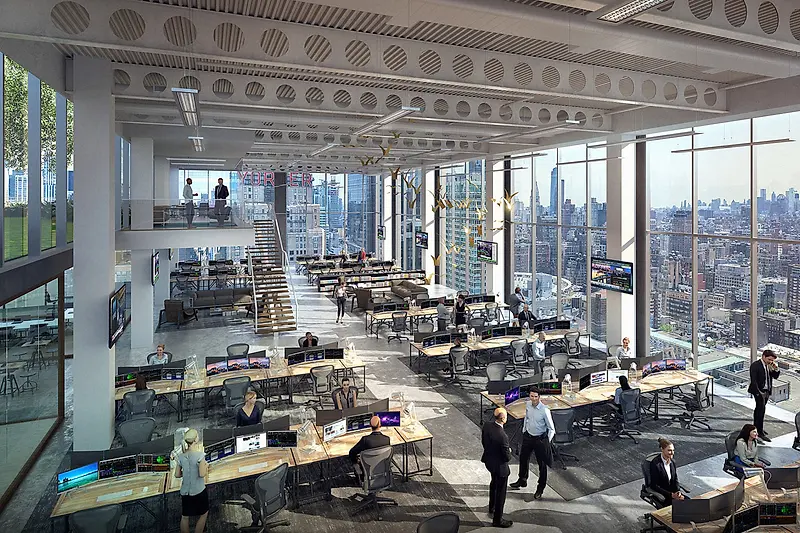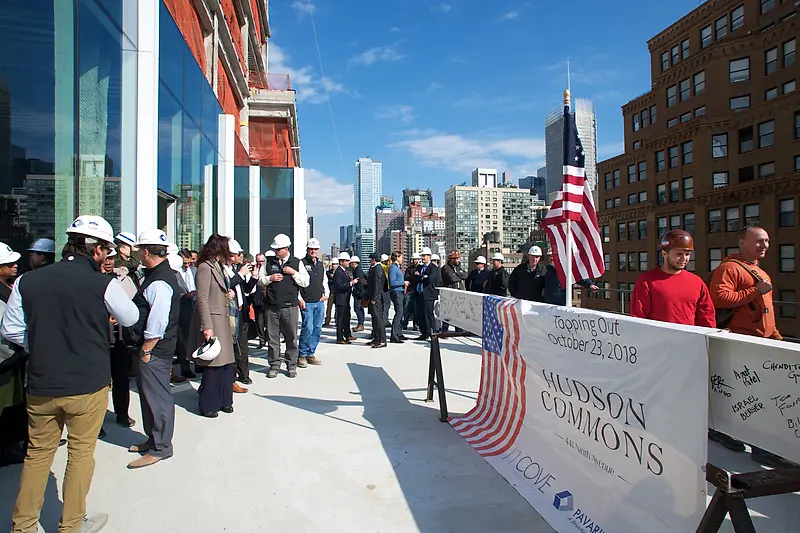 Hudson Commons Tops Out
On October 23rd, KPF and Cove Property Group celebrated the construction milestone at the 26-story office building renovation near Manhattan's Hudson Yards.
Well on its way to its 2019 completion, Hudson Commons adds 17 new floors of contemporary office space above the existing warehouse—now an architectural podium with more workspace, amenity, and street level retail along Ninth Avenue.
Situated at the gateway to the Hudson Yards submarket, this repositioned office tower maintains the expression of the preexisting site and scale of the neighborhood while attracting creative tenants to its Class-A workspace. On the exterior, the podium's lowered brick spandrels and new ribbon windows effuse greater natural light into the space. Within the interior's base, a preexisting grid of fluted, concrete columns uphold their form and function. Moving up the tower's floors, cellular beams and corrugated ceiling textures evoke the industrial quality of the podium. On the tower's façade, a pattern of concave extrusions add depth to the glass grid, all the while harking back to its surroundings through its duotone, white-grey detailing.
The building's 25 rentable stories cater to the needs of diverse tenants, with nearly every level of the tower sporting private terraces or balconies, and the top floor combining its double-height space with a landscaped terrace. The tower's side-core configuration preserves city and river views, while an exposed stairway encourages daily use and communication between floors and contribute to the interior's bright, open expanse.
Hudson Commons is part of KPF's growing portfolio of adaptive reuse projects across New York City, including the award-winning 390 Madison. Learn more about the project, including current availability, here.