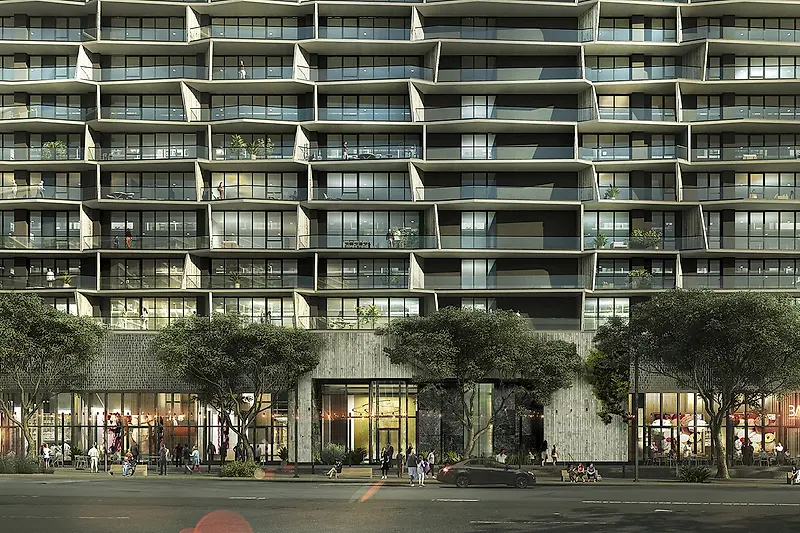 Heron Featured in Fast Company
The KPF-designed residential project was highlighted in the article about Tampa's pedestrian-friendly Water Street development.
The focus of Nate Burg's article revolves around the expansion of Water Street as a unique development that prioritizes pedestrians over cars, aiming to become a new urban center for Tampa. Located on the city's Riverwalk, Heron will be one of the development's first projects to open in the coming months, ushering in the residential population. The project includes two towers with a total of 420 units, linked at their base by a retail podium with a grocery store. The retail podium welcomes in visitors traveling along the tree-lined Riverwalk with ample outdoor seating and shade structures. Berg calls out Heron's high-quality design, and discusses how Water Street's expansive pedestrian space is somewhat of an anomaly for Florida.
Read the full article in Fast Companyhere.