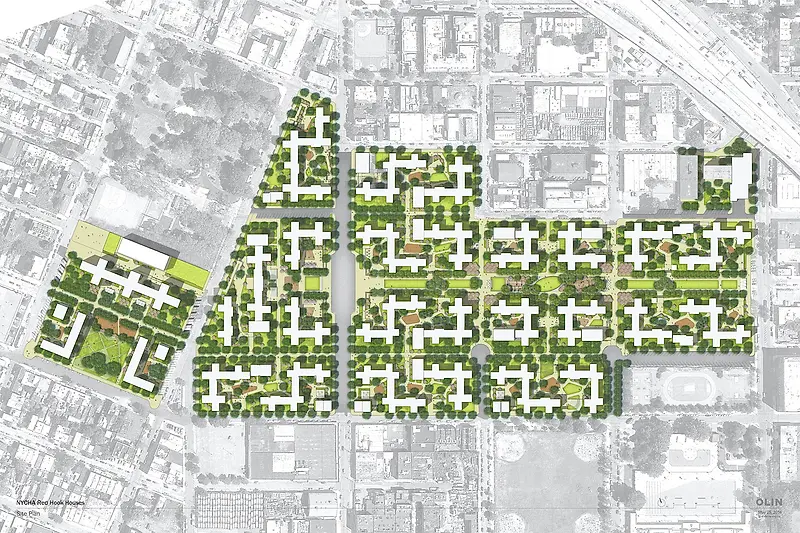 Hana Kassem Speaks at ULI New York's Women's Leadership Initiative
On November 15, the KPF Principal will be featured on a panel of four industry-leading women, where she will provide insight into the choices that shaped her career as an architect.
The ULI New York Women's Leadership Initiative and its annual "Learning From Leaders" series is a professional development program designed to empower women with the skills to help them excel in their careers. The roundtable session brings together influential women in the real estate and design industries as they share their thoughts on leveraging leadership opportunities. The group will also describe critical choices they have made and challenges they faced in their career path.
In her role as a Principal at KPF, Hana has centered her work on people's experience and perception of the built environment. Her portfolio includes projects the Red Hook Houses Resiliency and Recovery project for Nycha and the CUNY Advanced Science Research Center. She also serves on the AIANY Board of Trustees and is on the Van Alen Intitutes Executive Board of Trustees. She will be joined by Rebecca D'Eloia, Executive Vice President of Development at RXR; Lauren Holden, Chief Operating Officer at ShopCore Properties; and Eva Trimble, Chief Operating Officer at New York City Housing Authority (NYCHA).
The ULI New York event will be held at RAMSA's office at 1 Park Avenue in New York on November 15 from 6 to 8 PM. Register here.