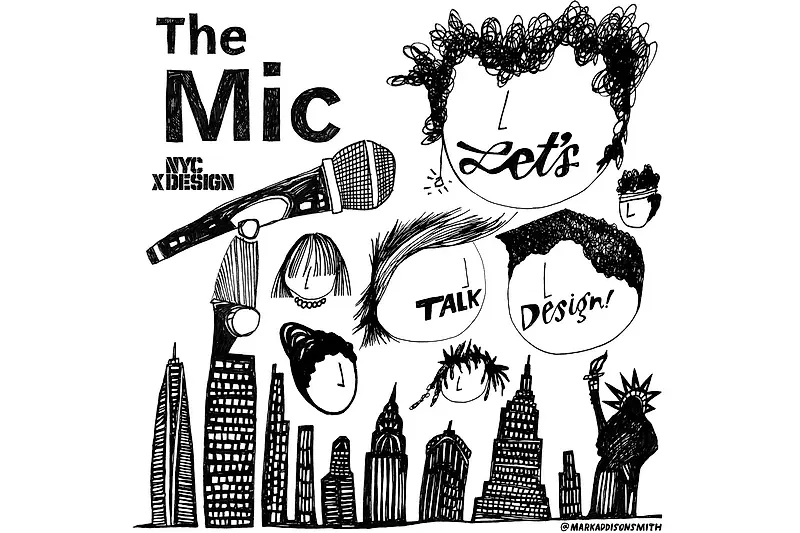 Hana Kassem Provides Insight into New York's Recovery and Future on The Mic
The KPF Principal joined the NYCxDesign podcast to discuss how to revitalize the city's sense of community through the built environment.
In this month's episode of The Mic, Hana joins host Debbie Millman and guest Majora Carter, an American urban revitalization strategist and public radio host, to discuss ways to revitalize our communities through design. Majora explains that a community cannot simply be created but instead must be designed and built, and she advocates for listeners to expand our understanding of methods to foster community. One example is a waterfront park she worked on, offering the community a resource they previously lacked and would have to seek out in other neighborhoods. As the conversation shifts to how the built environment affects community, Hana explains that we impact the environment and in turn, it impacts us, resulting in a "design approach that puts the human at the center of this circular equation."
Debbie notes Hana and KPF's work on the NYCHA Red Hook Houses resiliency program as an example of community building. The process involved town hall meetings with residents, including children from the neighborhood, to create a two-way conversation that resulted in well-informed solutions. In order to hear from a range of residents, Hana shares in these town halls, "sometimes, people that are less reserved, those are the voices you hear more and more of…We tried to always balance the open forum with focus groups to allow more reserved people to voice their opinions." On her aspirations for the project, Hana shares her hope that residents wouldn't have to be reminded of the flooding from Hurricane Sandy. Instead, she "would love it if people just walked through the spaces and enjoyed them and didn't even have to think of the resiliency programs" instilled in the design.
The conversation concludes with a discussion between the three voices about how to develop self-sufficient communities, instead of creating spaces that serve as stepping stones for residents before they move on, and what their hopes are for the future of New York. Hana's response to the question focuses on resiliency, sustainability, and the lessons we can learn from COVID-19's impact: "good design and planning…can prioritize spaces that build community and bring neighborhoods together without penalizing businesses and their deliveries."
The Mic is an NYCxDesign podcast that invites two guests each month to explore how their roles in influencing New York's design community interact. Listen to the full episode with Hana here.