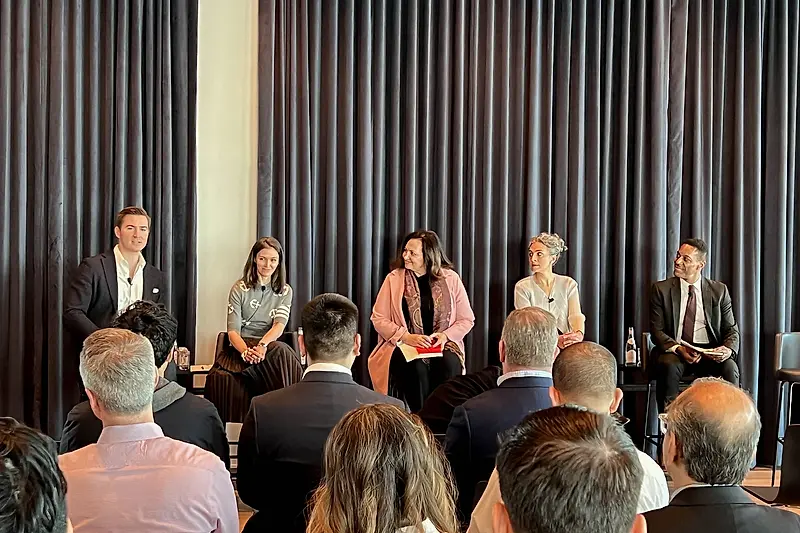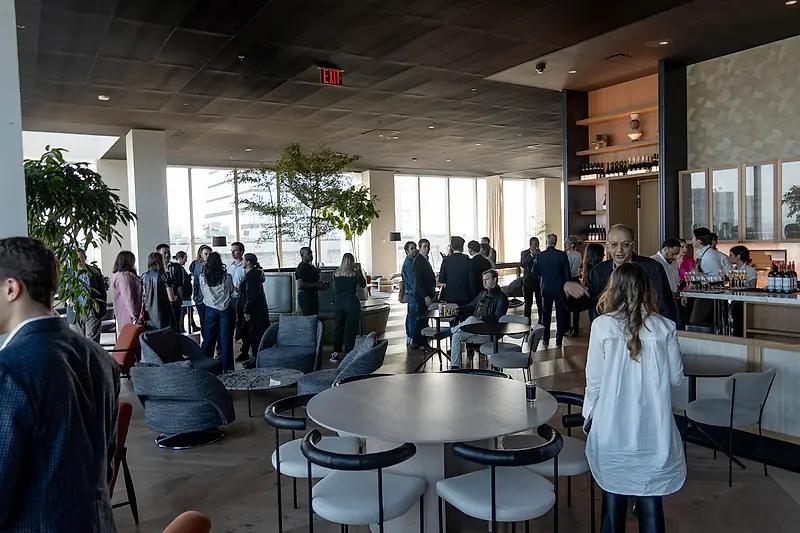 Hana Kassem Discusses the Office of the Future and Inspiring, Community-Driven Design
Last month, the KPF Principal spoke at the "Workplace Redux" event, joining a panel of academic real estate industry experts.
The group focused their conversation on the evolving understanding of what an office space can provide and the important role inspiring spaces and community play in a post-pandemic era. Hana touched on increased demand for flexible spaces, straying from the previous standard model of one person per desk. She discussed the trend of incorporating shared amenities within office buildings, aimed at encouraging employees to come together at the office after a long period of remote and now hybrid work.
Various perspectives were provided on the panel, with insight from experts on brokerage, capital markets, policy, and design. Hana was joined by Nate Pinsley, Head of Studio By Tishman Speyer; Marc Norman, Associate Dean at New York University Schack Institute of Real Estate; Christelle Bron, Senior Managing Director at CBRE (Americas Agile Practice Leader); and Melissa Fisher, Visiting Scholar at New York University Institute of Public Knowledge & SPS.
Following the panel, guests partook in a cocktail hour catered by the James-Beard Award-Winning restaurant Llama San. Attendees also toured the Studio by Tishman Speyer coworking space on the building's 23rd floor.
The event was held on March 21st in the Skyline Lounge of The Spiral in New York. Learn more about the event here.