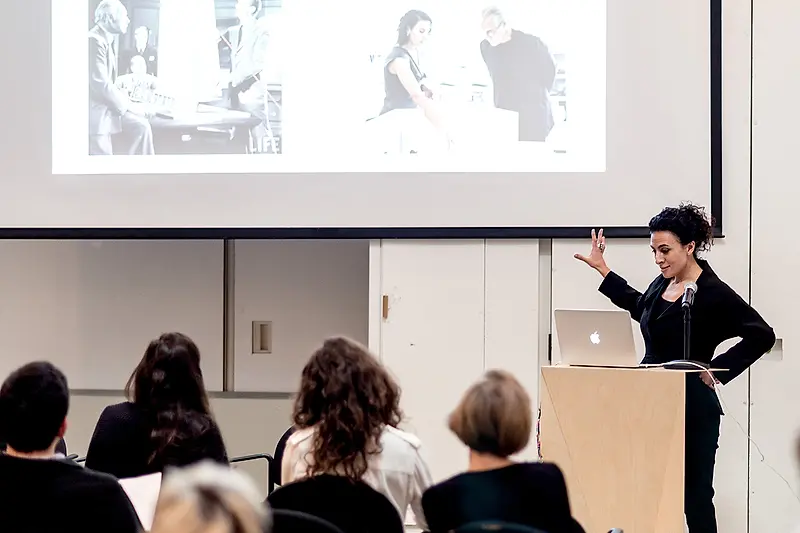 Hana Kassem Discusses Equity and Power in Architecture During Recent MIT Symposium
The symposium explored how the dueling impacts of power and equity continue to shape the fields of architectural practice and academia.
Kassem, along with speakers Zhanina Boyadzhieva and Juliet Chun of Leers Weinzapfel Associates Architects, Inc.; Dr. Sally Haslanger, MIT Program in Women's and Gender Studies; and Annelise Pitts of Bohlin Cywinski Jackson, discussed equity as it relates to power – who has it and how it is wielded. Their discussion focused on the structures of architecture, both in practice and in academia, and ways in which the field can be refined to include a diversity of views and voices.
A KPF Design Principal with more than 20 years of experience in the design of a variety of projects, Kassem is also passionate about the professional community. She participates in the training and professional development of young female architects through the firm's mentorship program and last month, Kassem co-led the AIA Women in Architecture Committee's Archtober discussion about her experience as a female designer.
Part of the MIT Department of Architecture's "Conversations on Practice" series, which aims to engage in productive dialogue about the current and future state of practice, the series focuses on the airing of critical, timely, and urgent questions facing architectural practice today. For more information about the department and future events, please click here.