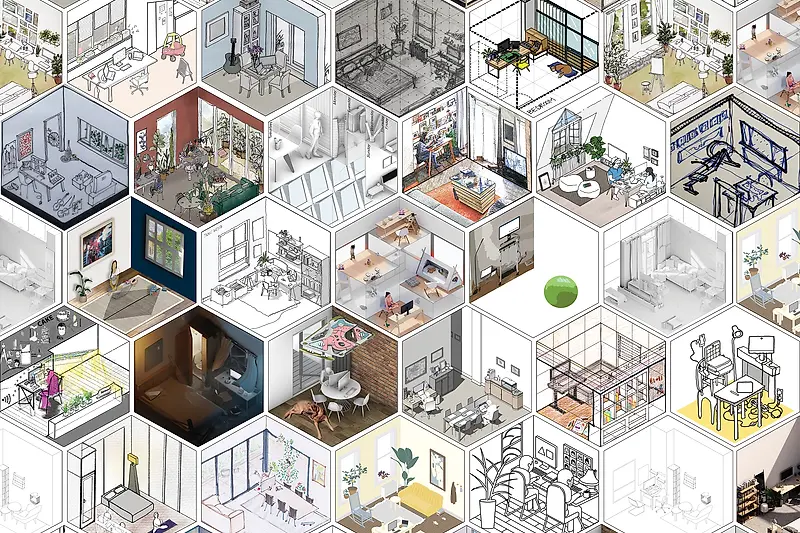 Hana Kassem Advocates for Healthy Materials in Architecture
In an op-ed for Metropolis magazine, co-authored by the KPF Principal and Jonsara Ruth, co-founder of Parsons' Healthy Materials Lab, the duo highlights the potential health impacts of remaining indoors for extended periods of time.
Exploring how issues of design equity and personal well-being have been exacerbated during the COVID-19 pandemic and resulting stay-at-home orders, Kassem and Ruth emphasize the risks associated with extended confinement.
The pair explain that "Most materials found in affordable housing interiors date back to decades prior to awareness of certain materials' toxicity or are the lowest cost products due to budget constraints… When a material off-gasses or sheds harmful substances into our interiors, our bodies can absorb them through our skin, inhalation, or ingestion—damaging our endocrine and respiratory systems. Health practitioners and scientists have called this a silent epidemic."
Additionally, the piece points out that "For people living in underserved housing, vulnerabilities are compounded by other factors such as overcrowded spaces with impacts on overall mental health." Kassem and Ruth call on architects and designers "to understand the impact of our immediate surroundings on our cognitive, physical, and emotional well-being and to employ this deeper understanding in their design work."
To read the full article, please click here.