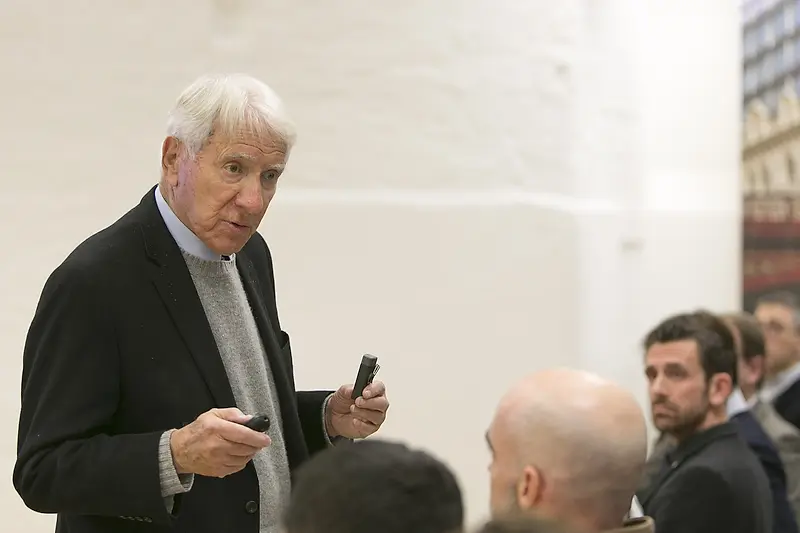 Gene Kohn Honoured by the City of London
KPF co-founder A. Eugene (Gene) Kohn has been awarded the Freedom of the City of London and gowned an Honorary Liveryman of the Worshipful Company of Chartered Architects (WCCA), in acknowledgment of his contribution to architecture.
The Freedom of the City is a living tradition that dates back almost eight centuries. Freemen, a term which covers both men and women, have a key role to play in electing the Lord Mayor of the City of London. As part of the ceremony, Freemen are required to make a declaration of obedience to the King and the Mayor of the City, to keep the King's peace and to maintain the franchises and customs of the City.
Gene joins a diverse and distinguished group of living and historic figures to receive the honour including, John Kerry¸ Sir Winston Churchill and the architect of St Paul's Cathedral, Sir Christopher Wren. Historically, Freemen are allowed to carry a sword and drive a flock of sheep over London Bridge, a tradition which is still celebrated annually.
The Livery Companies evolved from London's medieval guilds. The WCCA is a modern livery company, the objective of which is to promote the development and advancement of the science, art, and practice of architecture in the City of London, the UK, and globally. The Company promotes quality architecture; furthers education, through awards and prizes; and supports City charities.