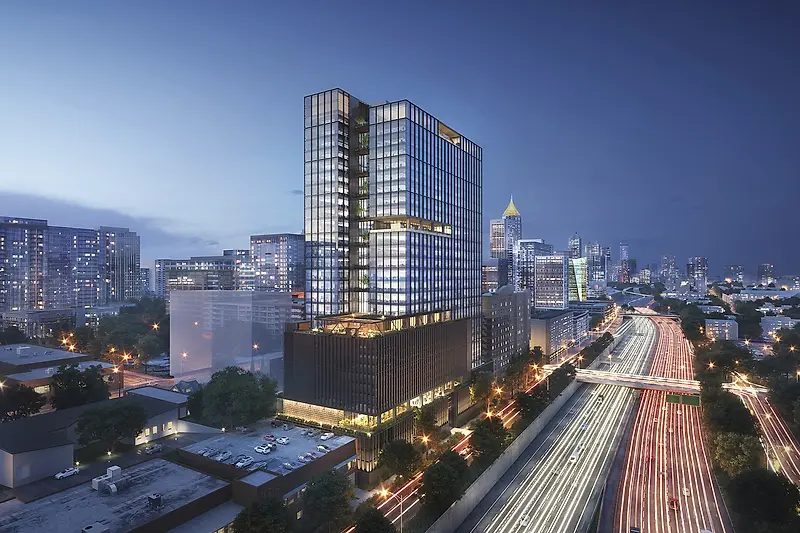 Franz Prinsloo Discusses the State of Atlanta's Market in Bisnow Panel
On April 26th, the KPF Senior Associate Principal joined Bisnow's Atlanta conference to provide insight into what's in store for the city's developments, including KPF-designed 1020 Spring Street.
The panel "Atlanta State of the Market: Mid-Year Construction and Development Outlook" covered topics including new innovations in the development sector, challenges presented by current global supply chain issues, and the wide variety of asset types in the pipeline for the city. Currently working on 1020 Spring Street, a hospitality-forward office project scheduled to break ground this year in Atlanta's Spring Quarter mixed-used development, Franz lent first-hand experience to the project as well as his outlook on how future developments can stay ahead, and predictions for the rest of 2022 and beyond.
Franz was joined by Malloy Peterson, SVP of Development, Selig Enterprises; Jim Irwin, President, New City; and Les Juneau, President, Juneau Construction. Carl Newhouse, Regional Sales Director, SageGlass, moderated the panel.
The Atlanta State of the Market conference took place in person on April 26th at 271 17th Street in Atlanta. Franz's panel began at 1:45 EST. Learn more about the conference here.