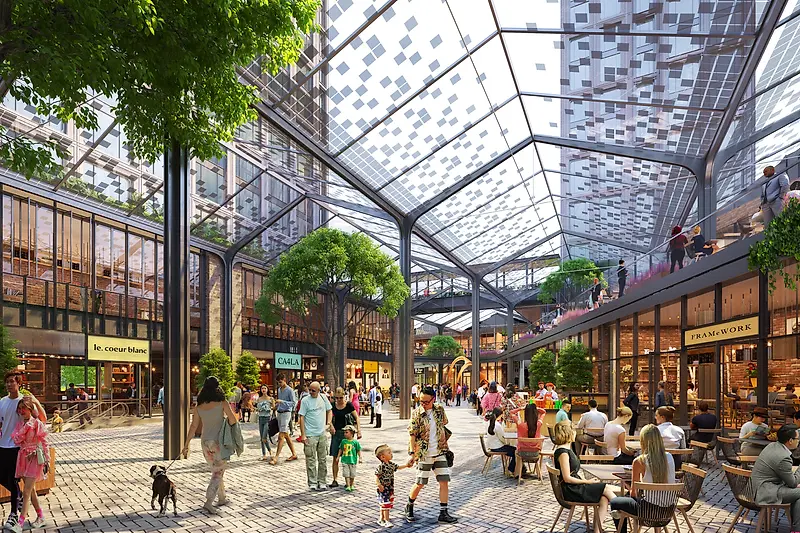 Francesco Casella Explores KPF's Work in China in Design Insights Interview
The KPF Senior Associate Principal discussed how the firm incorporates a global perspective into its designs in China, and his thoughts about the future of the profession.
Francesco was joined by the founder of Liu Yuyang Architects, Mr. Liu Yuyang, for the Design Insights interview hosted by Daniel Gava. The conversation opened with Daniel probing both architects about the defining characteristics of Western and Chinese designs. When explaining the importance of incorporating culture into the project, especially in China, Francesco said, "I find that the most successful projects reveal a piece of history, culture, and heritage in some way, bringing something different to the local area, and in some ways, bringing memory into the building." Francesco credits KPF's Chinese offices with allowing the firm to have a local perspective on its work in the region.
The conversation continued with a discussion about the future of the profession and how young architects should prepare for changes in the industry. Francesco highlighted the importance of having new perspectives in the field, noting he has "…found that an architectural project is often successful when it combines the talent, free spirit, and ideas of the younger generation, with the experience of the older generation, and cross-learning between generations."
Design Insights began as a project to bridge the gap between the East and West, blending China and the UK's architecture and design worlds. The series is jointly planned by Shanghai Dongjian Design Consulting Co., Ltd. and Beijing Green Blue International Design Consulting Co., Ltd., and is supported by Youth Architecture. Read the full interview here.