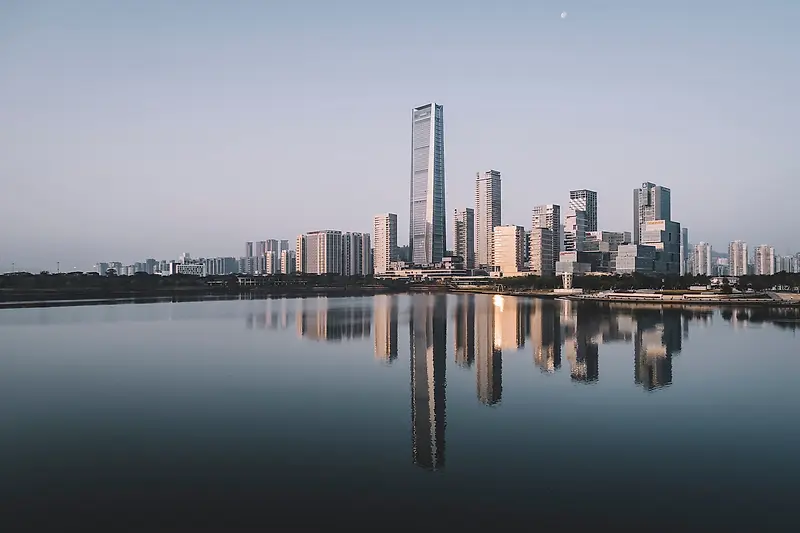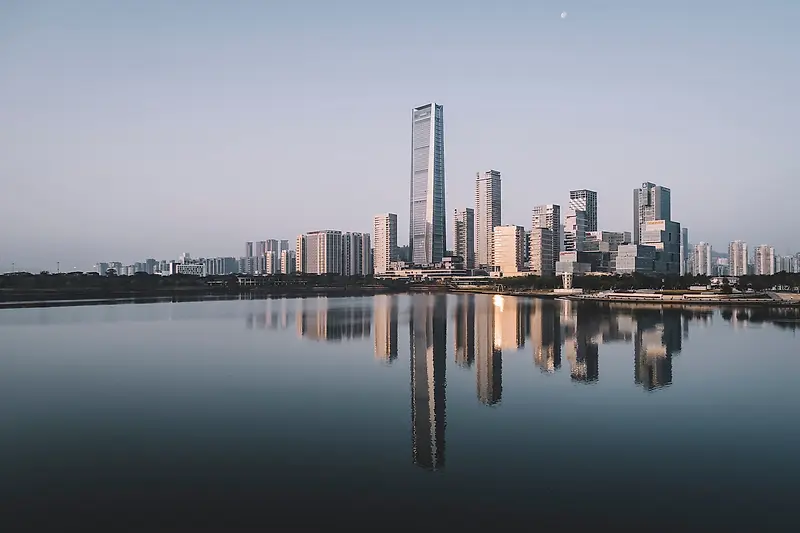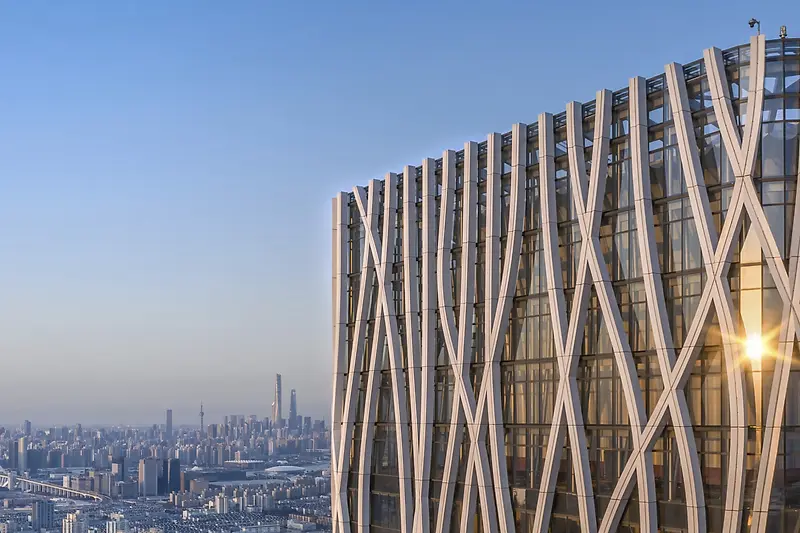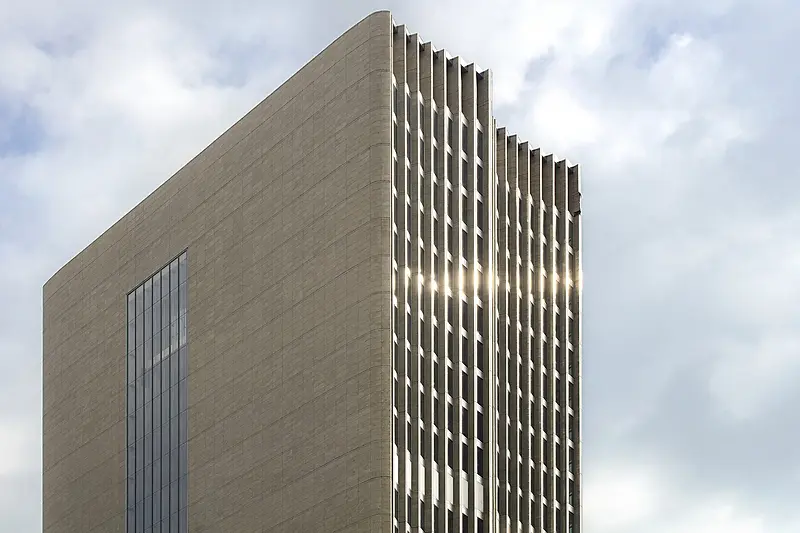 Four KPF Projects Honored in CRED Awards
Earning the Public Building Gold Award, Park Hyatt Suzhou takes inspiration from the Suzhou Gardens with a stepped massing and private terraces to optimize views of the lake. The hotel design prioritizes hotel amenities and premium interior spaces that connect the guests to the destination's natural surroundings.
Two KPF projects in Shenzhen received Silver Awards. One Shenzhen Bay is a mixed-use development comprised of six high-end residential towers, one office tower, and a 338-meter central tower. Integrated into the fabric of the Houhai district, One Shenzen Bay provides a modern living environment between the rolling coastline and the city. To the east, Qiantan Center includes a 270-meter office tower connected by a retail podium to the Shangri-La hotel. The project's façade is comprised of horizontal fins that imitate wood grain and the motion of waves.
Also in Shenzhen, Hony Center received a Merit Award. The project spans two blocks in the Qinghai Harbor Financial District and is comprised of two towers. The first serves as the new headquarters for Hony while the second is a residential tower. Both integrate glass and stone to create a lively and varied material pallet.
Last year, six KPF projects received awards, making KPF the most represented international firm in the program. Read more here.
Founded in 2013, The China Real Estate and Design (CRED) Awards recognize the best of the built environment in China across four categories: residential project, public building, landscape design, and interior design. DJSER hosted the event, receiving 1,919 works from 502 companies.