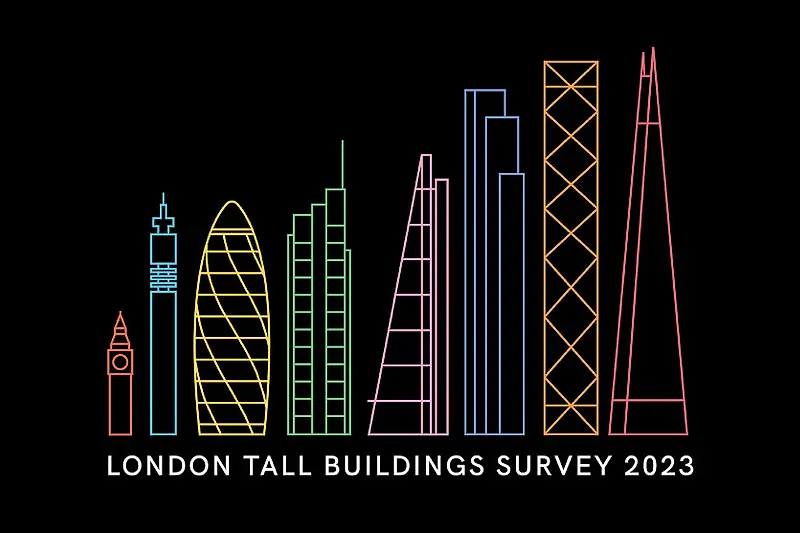 Four KPF Buildings Featured in Sustainable Skylines – London Tall Building Survey 2023
The annual New London Architecture (NLA) Tall Buildings Survey has been published, featuring insights into planning policies, attitudes towards density, and the climate agenda in London, alongside a project showcase that includes four KPF-designed buildings.
The survey – now in its tenth year – provides a comprehensive analysis of tall buildings in London and offers a snapshot of how the capital's skyline is evolving, from completed projects such as One Crown Place, a mixed-use development in Hackney, to schemes that are still in the pipeline, including Vinegar Yard, One North Quay, and 99 City Road.
In the introduction to the report, NLA Co-Founder Peter Murray commented that the focus has changed and that the first question about a tall building proposal now tends to be not 'How high is it?' but 'How green is it?'
This shift in emphasis is demonstrated across KPF's projects, where design teams are collaborating with consultants to improve whole-life carbon, through reductions in embodied and operational energy, and designing for flexibility to ensure that projects are adaptable to future change.
First published in 2014, the report is part of NLA's year-round Tall Buildings programme, which brings industry experts and the public together to discuss one of London's most debated topics. John Bushell, Design Principal at KPF, has been a part of the NLA Expert Panel on Tall Buildings since 2020.  Read the full report here.