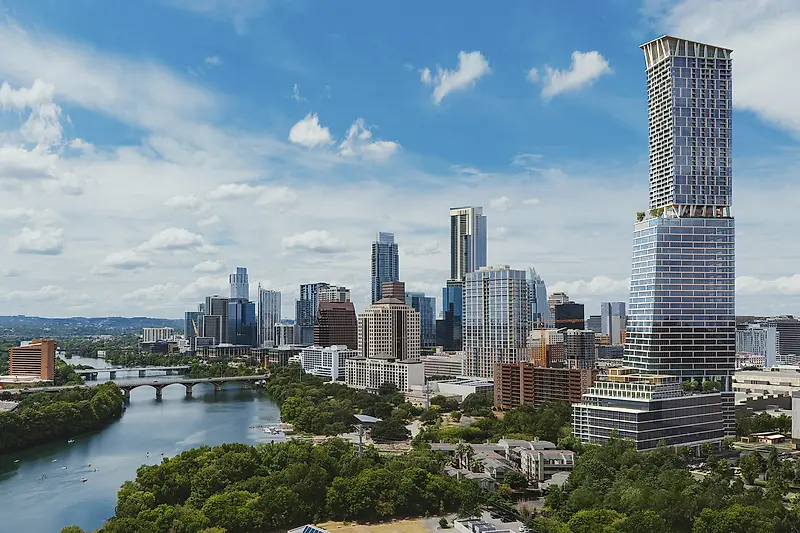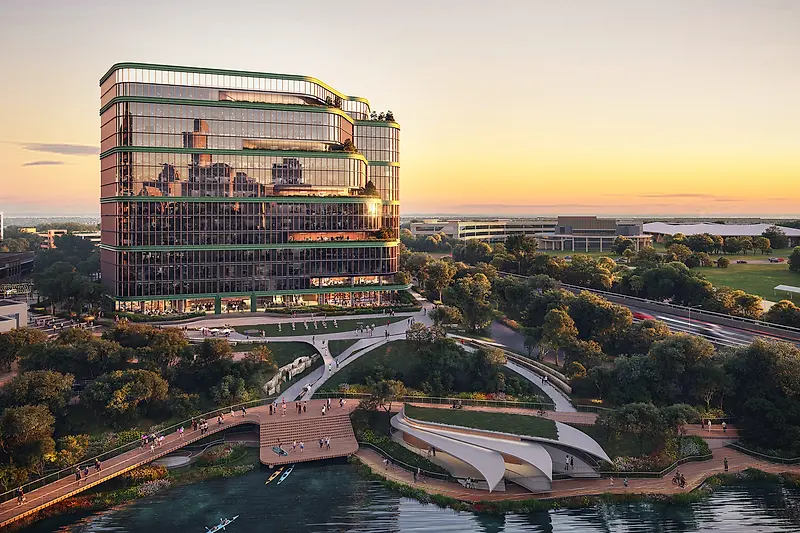 Forth Bagley Shares his Favorite Austin Building with The Real Deal
In a round up of architects' favorite projects in the city, the KPF Principal discussed his choices and their contributions to the skyline.
After speaking with The Real Deal earlier this year about KPF's approach to work in Texas, including Austin's Waterline and One Lady Bird Lake, Forth shared his favorite local buildings that inspire him. Included on his list was Block 185, a 2022 glass tower designed by Pelli Clarke & Partners that references the shape of a ship's sail. "Block 185 tower is elegant and iconic and rallies to its pride of place with vigor. For me it represents the best of office tower design from the last decade of explosive growth," Bagley said. "I don't think we will see expressive, single-use office towers like this for quite some time in Austin, or many of America's downtowns."
He also selected 405 Colorado for its "purposeful and playful attempt to humanize the problem of above-grade parking in the city," as well as The Capitol Building. For the latter, he explained that the historic building is "a reminder that accessible and engaging civic architecture can elevate a city's sense of place. When commercial towers can help reinforce this, great cities emerge."
Read the full article from The Real Deal here.