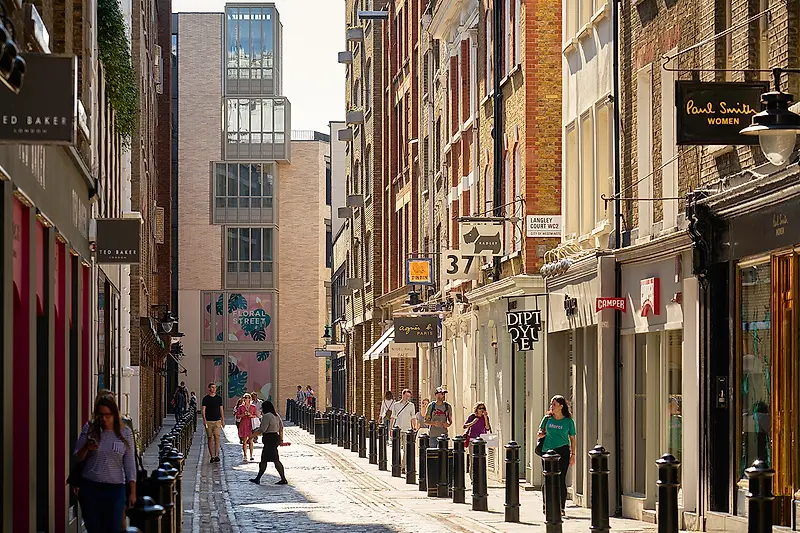 Floral Court Named 'Best London Home' at the Evening Standard New Homes Awards 2019
KPF's work with Capital & Counties (Capco) in London's historic Covent Garden district has won another accolade, with the Floral Court Collection named 'Best London Home' in the Evening Standard New Homes Awards 2019.
Contemporary architecture is interwoven with historic buildings of varied styles and materials, creating an environment that feels both new and completely integrated with the surroundings. In Floral Street, a vertical folly inspired by the stacked crates of the working warehouses of the former market creates a focal point, completing the long view. Facades of handmade brick and steel-framed windows were inspired by the surrounding warehouses but are distinctly modern in scale and proportion.
The collection of 31 apartments is part of the wider Floral Court project, an assemblage of historic and new buildings around a newly-created courtyard, which adds a layer of contemporary design to the urban fabric of Covent Garden. The public realm is the unifying element that knits together the different buildings and uses. New passages, through a historic 19th century terrace and a contemporary building, connect the formerly inaccessible interior of the block, now a courtyard, to surrounding routes and venues. This courtyard has quickly become a focus to the area, providing respite from busier streets and relieving pedestrian congestion by offering a new way to navigate the historic district.
To learn more about the Evening Standard New Homes Awards 2019, click here.