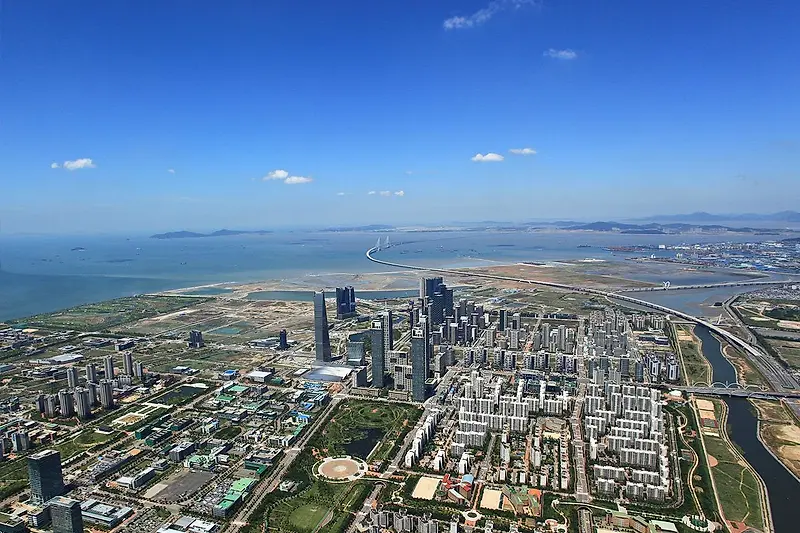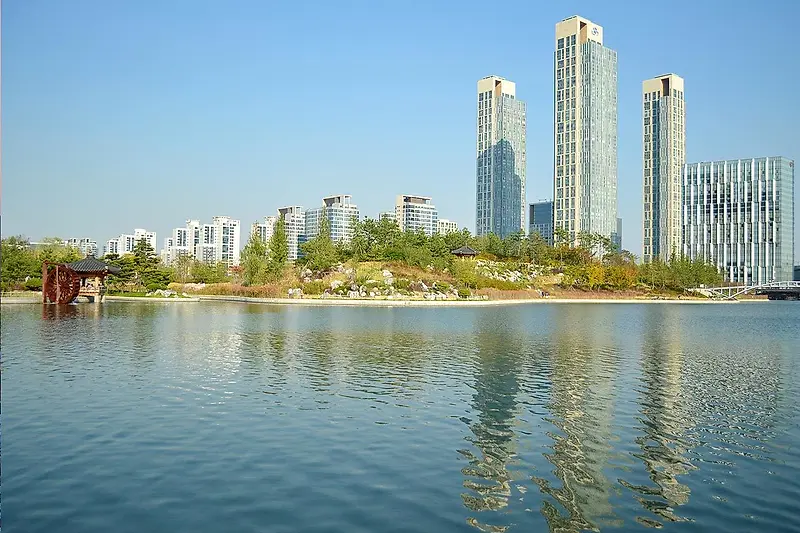 New Songdo City Recognized as World Changing Idea in Urban Design
The KPF project in Incheon, Korea, has been named an Urban Design finalist for Fast Company's 2017 World Changing Ideas Awards.  
Twenty-five judges considered more than 1,000 entries, crowning 12 winners and 192 finalists in several categories, such as food, health, energy, transportation, photography/visualization, apps, advertising, consumer products, and student work. In its inaugural year, the Awards represent the best of social entrepreneurship at the intersection of innovation and impact.
The publication acknowledged New Songdo City for its sustainability impact, specifically its ability to reduce waste and emissions. Over 50% built, it has upwards of 30,000 residents, 33,000 jobs, and 70% fewer emissions than developments of its size. The master plan includes walkable streets, 40% green space, and a vibrant urban density to promote active street life. This includes a 100 acre central park, 16 miles of bike lanes, plentiful public spaces, and wildlife zones to enhance the relationship between community and nature. The design also consists of intelligent buildings, black water reclamation, and advanced waste collection systems, with a network of sensors running through the city to monitor environmental and physical data. New Songdo City demonstrates how the collaboration of public and private interests can result in a highly sustainable and livable environment.
Fast Company has also featured Hudson Yards for its unique infrastructure solutions and its status as the first modern New York City neighborhood built entirely from scratch. KPF designed its master plan and three towers at 10, 30, and 55 Hudson Yards. Further information about New Songdo City can be found here, in addition to an archive of KPF's other master planning projects.