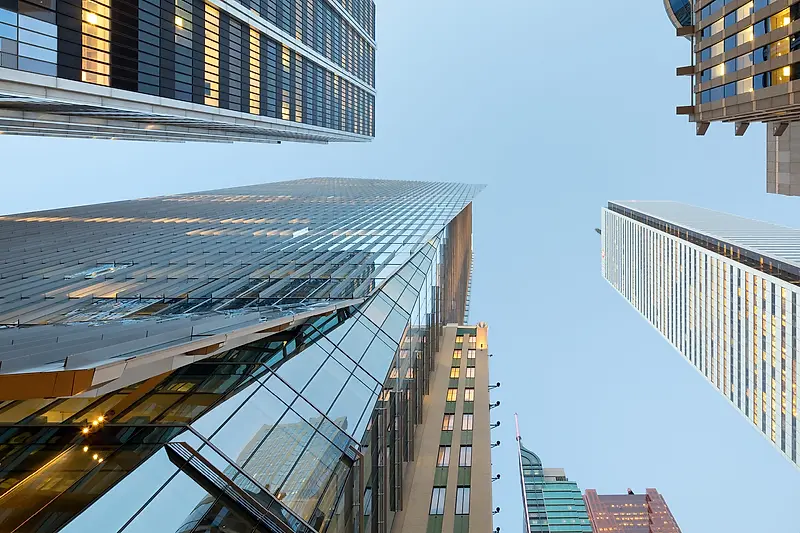 Ernst & Young Tower Wins Toronto Green Award
The Greater Toronto Chapter of NAIOP honored the project with a REX Green Award of the Year at a gala on April 9.
The 600-foot-tall, LEED Platinum Ernst & Young Tower is clad with high-performance low-e glass and detailed with painted aluminum mullions. The building's east and west facades feature passive shading achieved through external metal fins that mitigate solar gain, while horizontal fins on the south façade provide more effective sun shading in this orientation. Ernst & Young Tower also features an Enwave deep water cooling system, energy recovery ventilation systems, green roofs at multiple levels, and water saving plumbing fixtures throughout the building.
A contemporary addition to the Richmond Adelaide Complex (RAC), Ernst & Young Tower bridges Toronto's historic architectural identity with its growing status as a financial hub, contributing attractive, world-class office space for the high standards of global tenants. KPF's design for Ernst & Young Tower is defined by a faceted façade set back and juxtaposed with the decorative masonry façades of the neighboring Concourse Building. Rising upwards, the tower's unique form alters the simple extruded box, responding to the scale and character of the RAC. The building further densifies this downtown core and provides access to transit and Toronto's below-grade pedestrian network.
The NAIOP Greater Toronto REX Awards competition is a recognition program that celebrates the achievements of the office, industrial, retail and mixed-use real estate industry in the Greater Toronto Area. The awards criteria focus on results (quality and performance), skills (teamwork, collaboration, innovation and creativity) and values (community and environmental awareness).
For additional information about the program, please click here.