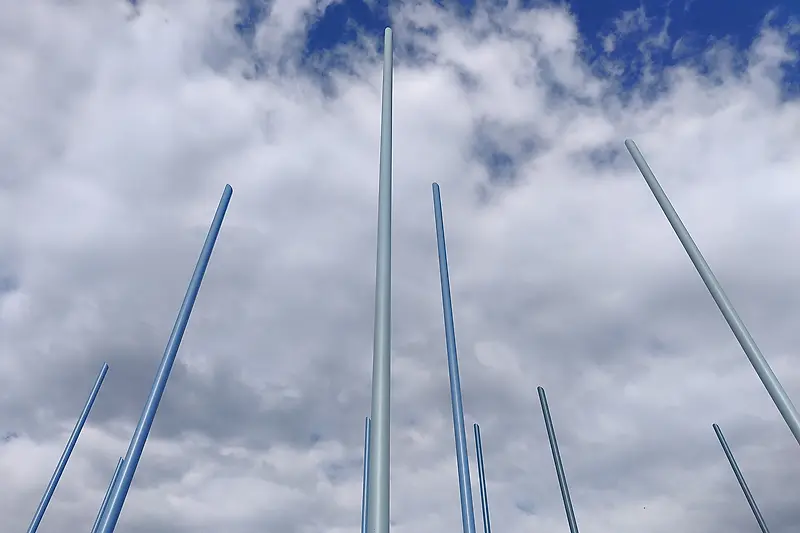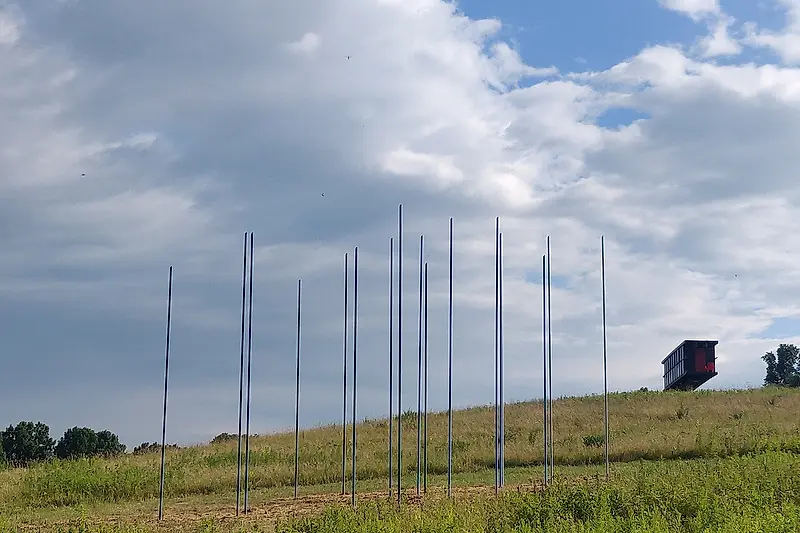 Ensemble, an Art Installation by Hana Kassem in Collaboration with Sound Artist Spencer Topel, on View at Art Omi
The KPF Principal collaborated with Spencer Topel on Ensemble, a space-defining installation that explores the spatial and acoustic resonance of our surroundings.
Featured in The Architect's Newspaper, Ensemble is one of two new installations that will debut later this month at Art Omi. Combining sound and structure, Hana and Spencer's installation is an immersive art piece where each viewer's experience is unique. 17 "reeds" of varying heights constructed of hollow steel pipes produce sounds activated through visitor movement. The tone and volume of the noise respond to the shifting environment, while the blue color of the reeds sometimes blends into the sky and at other times stands in stark contrast. Hana and Spencer worked with Hatfield Group as the structural engineers for Ensemble.
Spanning 120 acres in the Hudson Valley, Art Omi is a not-for-profit arts center and architecture park with residency programs for international artists, writers, translators, musicians, architects and dancers.
Read the full article from The Architect's Newspaper here and learn more about the installation from Art Omi here.