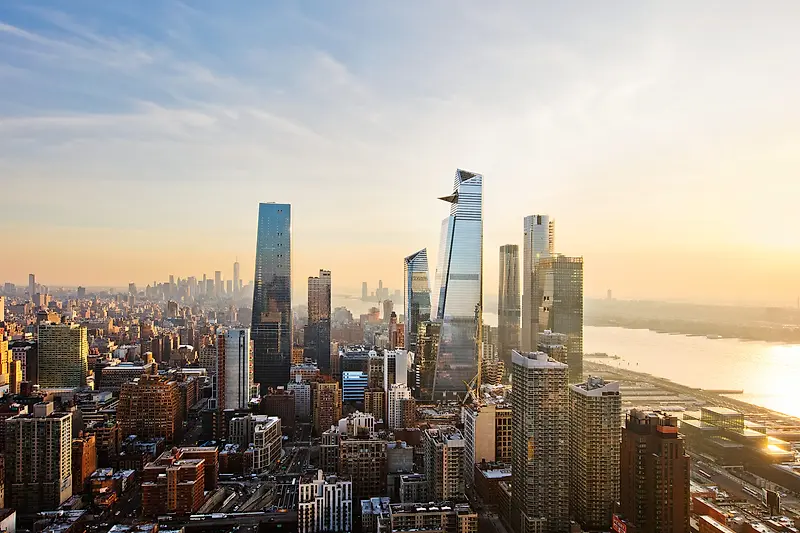 Elle.com Profiles the Creative Women Behind Hudson Yards
Journalist Faran Krentcil highlights the work of Marianne Kwok and six other women that led to the development's completion.
"Behind the sparkling steel sits a vast network of women who made Hudson Yards happen," writes Krentcil, "including lead architects, real estate executives, small business owners, ecologists, master chefs, and more."
Marianne Kwok, KPF Design Director, focused on the weight of responsibility that comes with a large-scale project like Hudson Yards. "Living in New York, it's such a huge responsibility to try and get it right," she says. "Knowing your friends and family and peers will be visiting, it's really important to do everything we can to make Hudson Yards into a vibrant and really great part of the city."
She continues to explain the importance of creating workspaces at 10 & 30 Hudson Yards, "knowing that people are going to work in these buildings, and your design can make their jobs more enjoyable – more beautiful even – that really spoke [to] me."
Kwok closes with a meaningful connection to family. "As New Yorkers, we use buildings to navigate where we're going. The fact that I get out of the subway, look up to see where I am, and see towers that we designed? That my kids can point to the buildings and say, 'My mom made that'—it's always a thrill."
To read more about these impactful women from a wide range of industries, please click here.