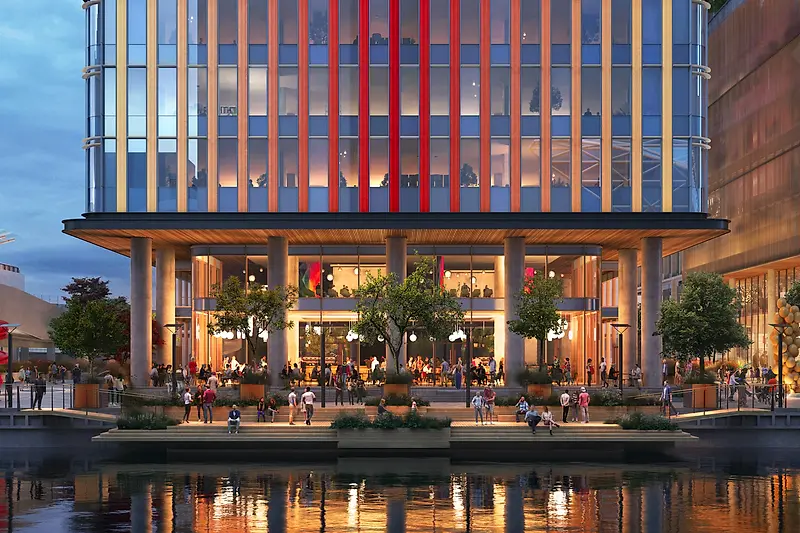 Elie Gamburg Discusses Innovation Districts with NLA
On March 9th, the KPF London office hosted the New London Architecture NYLON event, featuring insight from the KPF Principal on the firm's growing work in the sector.
The event, hosted simultaneously in New York and London, looked at the impact of innovation districts on the urban fabric of cities. KPF's current work in the field includes North Quay in London's Canary Wharf, Europe's largest and most technologically advanced commercial health and life sciences building. The project is designed as a vertical campus to support cross-discipline collaboration, featuring stacked neighborhoods and interconnecting communal spaces.
The event began with a welcome from NLA Director Catherine Staniland, followed by talks by industry experts in both New York and London. Elie was joined by Georgina Rizik, Executive Director, SC1, London's Life Sciences Innovation District; and Meredith Bostwick Lorenzo Eiroa, Senior Associate Principal, Higher Education Design Strategist and Practice Leader, SOM New York. The event closed with a discussion between the speakers and a Q&A session.
The event took both in person, in KPF's London office at 7A Langley Street, and live as a webinar, at 9:00 AM EST and 2:00 GMT. Register to attend here.