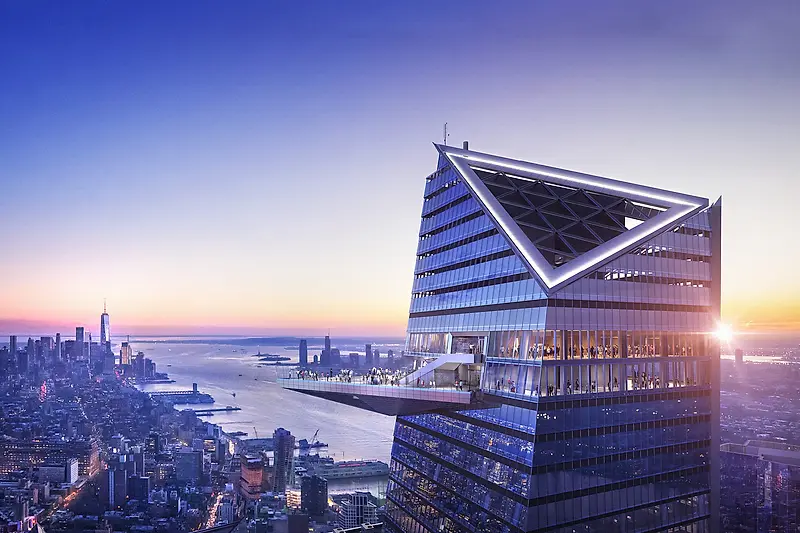 Edge at 30 Hudson Yards to Open March 2020
Designed by KPF, Edge is the highest outdoor observation deck in the western hemisphere and cantilevers 80 feet from the 100th floor of 30 Hudson Yards.
Piercing the sky at a soaring 100 floors from its record-setting height of 1,131 feet, Edge will reveal never-before-seen views of The City, Western New Jersey and New York State spanning up to 80 miles. Visitors will enjoy varying levels of thrill from leaning over the city up against the angled glass walls to stepping out onto the glass floor or taking in the view on the outdoor skyline steps from the 100th to 101st floor.
A marvel of modern engineering and structural design, the observation deck is comprised of 15 sections, all bolted together and anchored to the east and south sides of the building. The 7,500-square-foot outdoor viewing area is surrounded by 79 glass panels manufactured in Germany and finished in Italy. Interiors of Edge are being designed by David Rockwell and Rockwell Group.
Tickets for visits in March 2020 are now available on the Edge website here. For more information about the announcement, including access to high-resolution images, renderings and video, please click here.