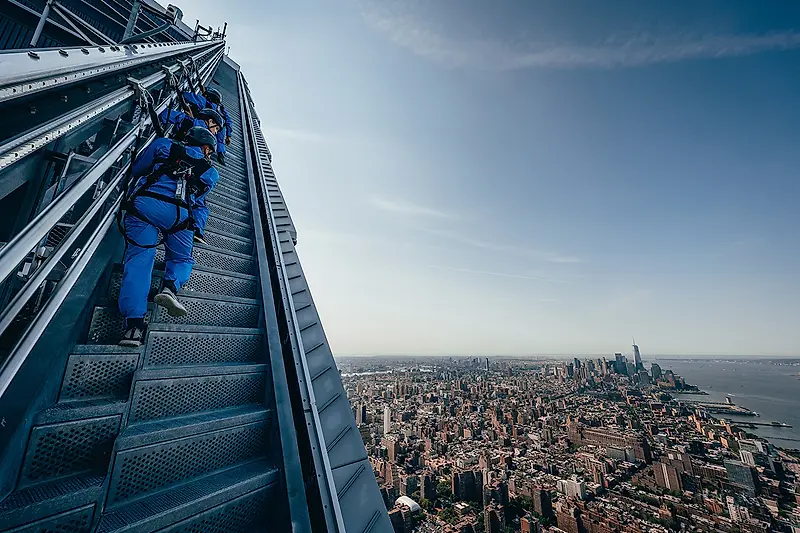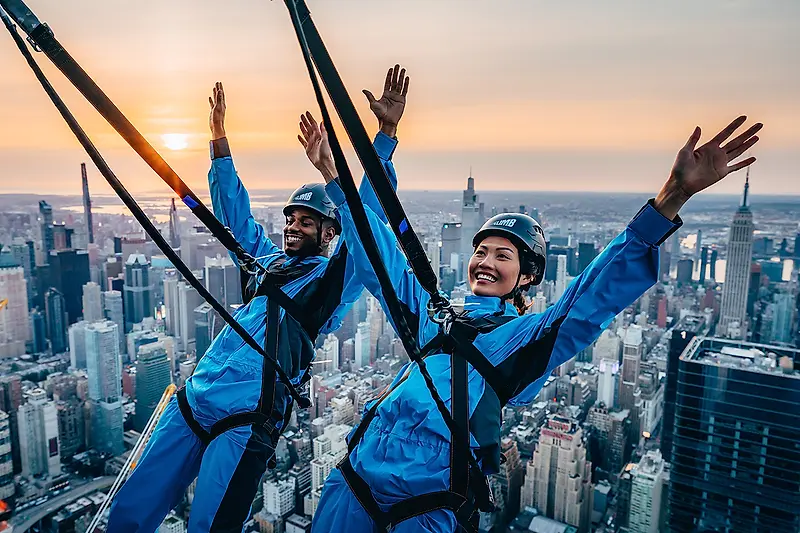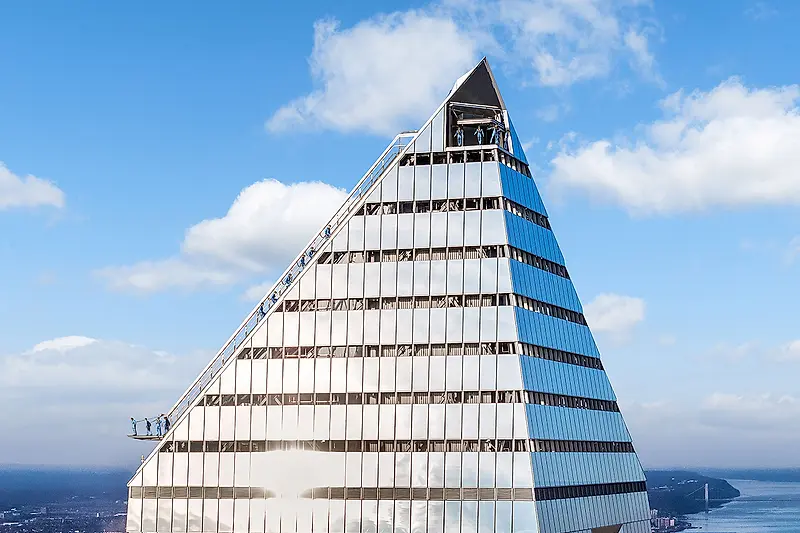 Edge at 30 Hudson Yards Unveils City Climb, Challenging Adventurers to Scale the Supertall Tower
Opening November 9, the highest external building climb in the world opens outside of the 1,296-foot, KPF-designed tower, allowing thrill-seekers to lean out from the highest platform in New York City.
City Climb is an aerial adventure experience located above Edge, the highest outdoor sky deck in the Western Hemisphere, offering guests unparalleled views of New York City while traversing open edged platforms and stairways.
Led by trained guides, small groups of City Climb guests traverse the route along the perimeter crown of 30 Hudson Yards. Following a comprehensive safety briefing, Climbers are fitted with specially designed safety harnesses, and secured into the course by City Climb Guides via two cables attached to a trolley that seamlessly move with the Climber throughout the entire journey. After ascending 32 steps to The Cliff, and looking down 1,190 feet to the City below, Climbers approach The Stair which consists of 161 steps on an approximately 45-degree incline. Once they reach The Apex at 1,271 feet, Climbers will have the opportunity to lean out and hang over the platform. The experience culminates with a victory lap on Edge's outdoor viewing area on the 100th floor, where Climbers can enjoy the glass floor, angled glass walls, outdoor skyline steps, or a champagne toast in the sky to their accomplishment.
For more information about City Climb and to purchase inaugural tickets, please click here.