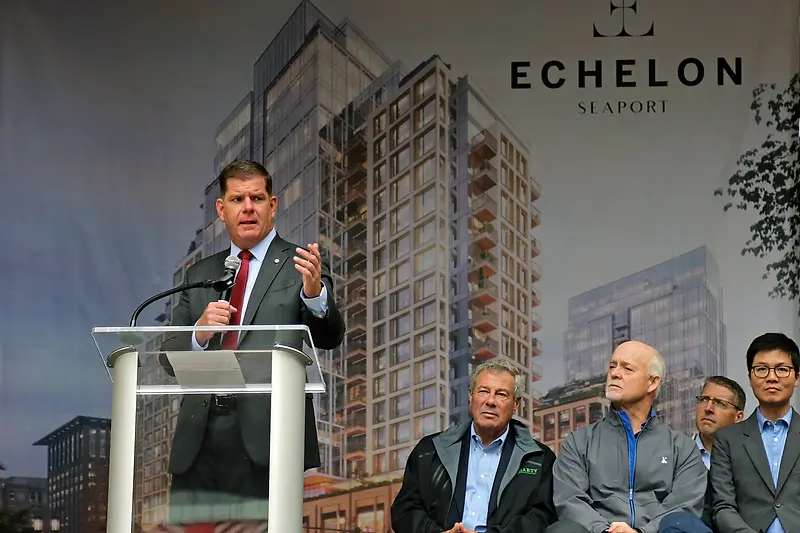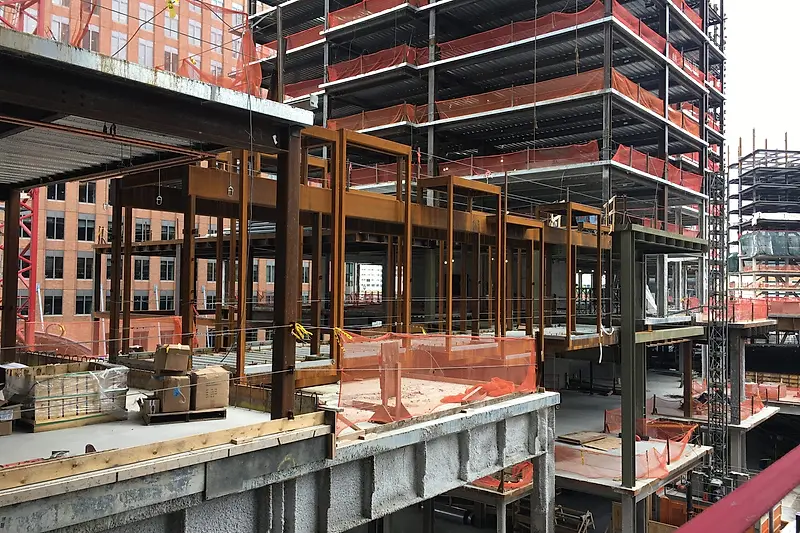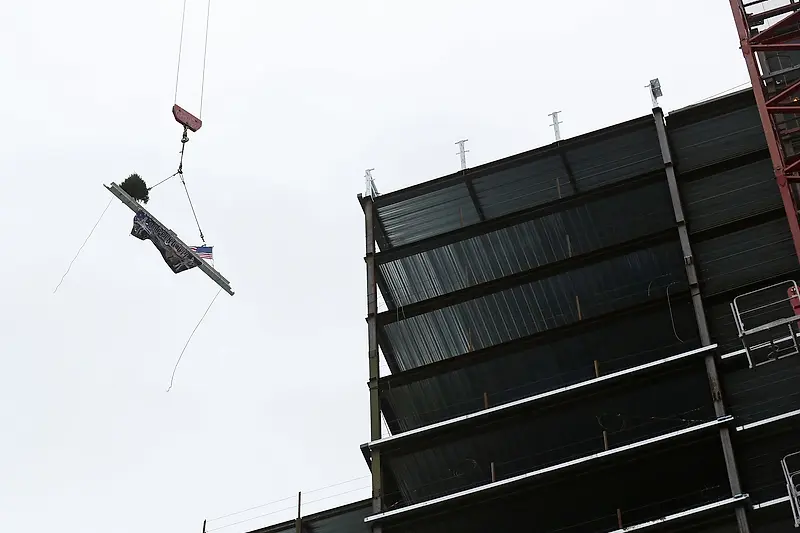 Echelon Seaport Tops Out in Boston
KPF, along with Cottonwood Development, The Collaborative Companies, and the Mayor of Boston, celebrated the topping out of the mixed-use, mixed-income development anchoring the city's Seaport Square Innovation District.
Passing its last major milestone on its way to completion in 2020, Echelon Seaport is currently the city's largest construction project with more than 400 condominiums, 300 market-rate and affordable rentals, and 125,000 square feet of destination retail and community space. When complete, the project will much-needed program and public space for the new neighborhood.
The complex comprises two residential towers that step down to both engage and respect the street, permitting views and light to reach a significant central public space. Echoing the towers' expression at the street level, the podium's highly crafted volumes read as intimate and tactile. Across the buildings, the repeated mix of materials and details evoke dynamism throughout the composition, providing Echelon Seaport with a dynamic character that ensures its distinction as a memorable, modern neighborhood.
A central component of KPF's original Seaport Square Innovation District master plan, the towers' main entrances animate an interior piazza that connects to a web of pedestrian and vehicular streets. Reflecting the plan's commitment to public activity, this porosity encourages greater foot traffic and flexible, year-round programming such as farmers' markets in the spring, volleyball in the summer, and ice skating in the winter. As the active center of Seaport Square, this piazza compliments the larger network of courtyards, playgrounds, roof gardens, and parks that permeate the neighborhood, following the rich urban tradition of Boston place-making and contributing to the city as a whole.