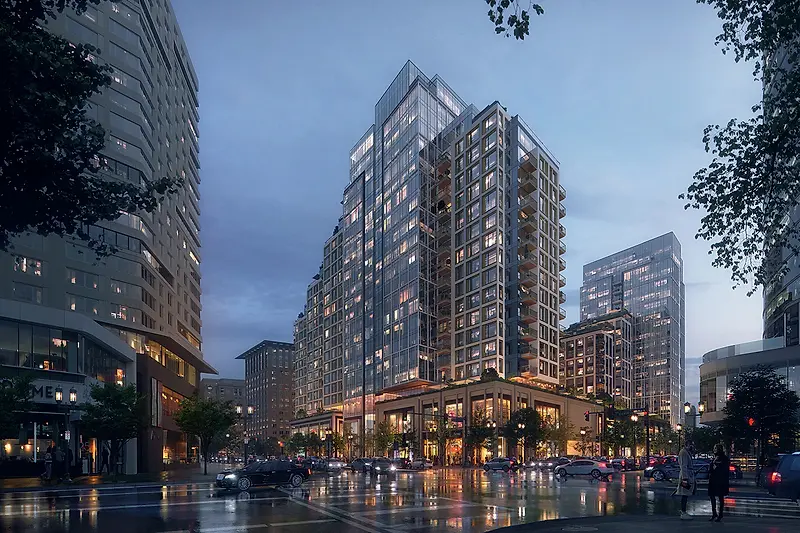 Echelon Seaport Named City's Best New Building of 2018 by Curbed Boston
The KPF-designed tower in Boston's Seaport District handily won the competition with 48% of the vote in a poll of Curbed Boston readers.
The first tower of the Seaport Square mixed-use development topped off in September and currently anchors Boston's largest construction project. When complete, Echelon Seaport will include more than 400 condominiums, 300 market-rate and affordable rentals, and 125,000 square feet of destination retail and community space. Organized around a central public space, the complex encourages greater foot traffic and flexible, year-round programming, such as farmers' markets in the spring, volleyball in the summer, and ice-skating in the winter.
Other projects under consideration in the Curbed Boston poll included the Pierce Boston Tower, One Dalton, Auerbach Center, and The Boulevard. To read more, click here.