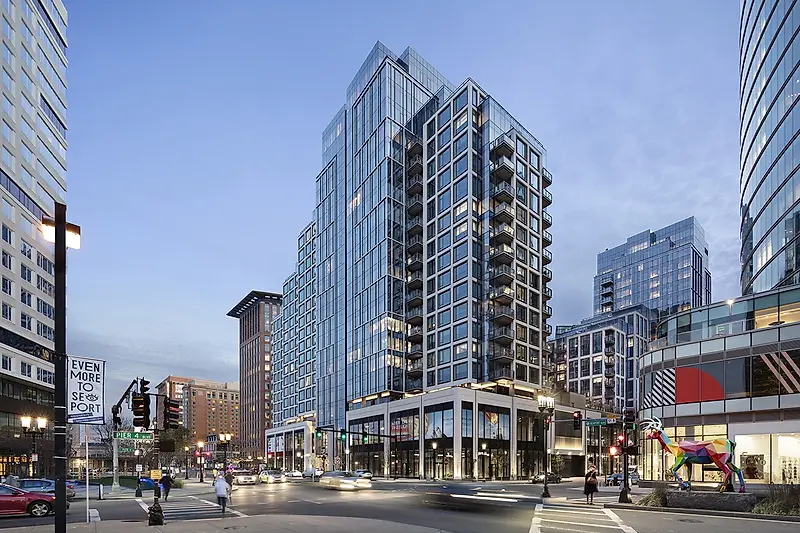 Echelon Seaport Named Boston's Development of the Year
The KPF-designed mixed-use residential project was a winner in the 2021 Agent's Choice Awards by Boston Agent magazine, a program that honors the best in real estate within the city.
Boston's largest construction project, Echelon Seaport is a mixed-use, mixed-income development within the Seaport Square Innovation District. In honoring the project, Boston Agent notes that EchelonSeaport has introduced a new "'destination lifestyle' concept to the city's residential market through its innovative design, seamless service, and active resident programming."
Comprised of three residential towers above a retail market, the project creates premier outdoor urban living within the city through stepped towers that offer extensive landscaped terraces. The buildings define an interior piazza that hosts farmers' markets and sporting activities year-round, encouraging a community that welcomes in the public.
Boston Agent magazine specializes in local news, informing the residential real estate field for the area. Learn more about the award here.