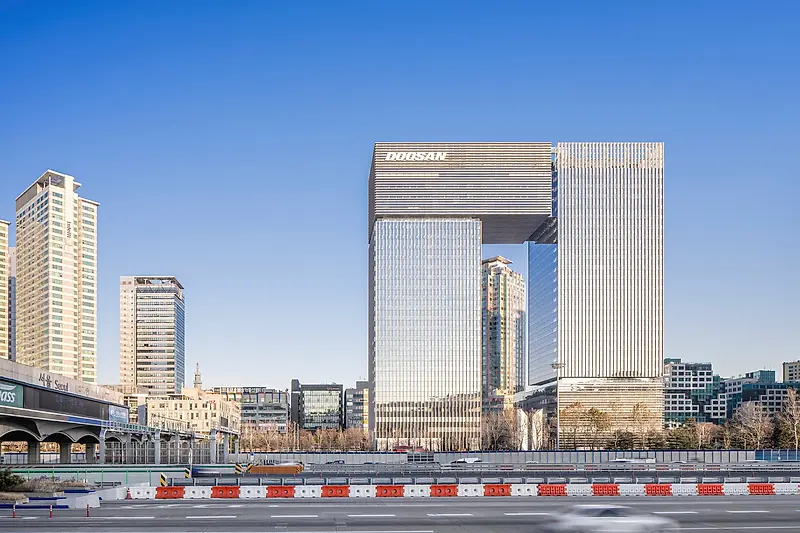 Dezeen Sits Down with Brian Chung to Discuss the KPF-Designed Bundang Doosan Tower
The new headquarters for the Doosan Corporation consists of two towers connected by a sky bridge 100 meters above the ground. The project features 83,000 square feet of office, auditorium, and amenity space, along with the Doosan History Museum and a café that connects to a landscaped roof terrace.
The Dezeen article highlights Bundang Doosan Tower's distinctive form and what it represents for the capital city. This is informed by Brian Chung's insight into the project, 'Fronting the major highway, Bundang Doosan Tower stands at a significant gateway connecting Seoul to the rest of the country…It has been designed with the old city gate, Sungnyemun – one of the eight gates in the fortress wall of old Seoul – in mind, which was considered the main portal in and out of the city since the 14th century…The gateway design becomes a visual marker for about 1.2 million daily drivers who would be entering and leaving the city.'
Read the full article from Dezeen here. Learn more about the project's completion here.