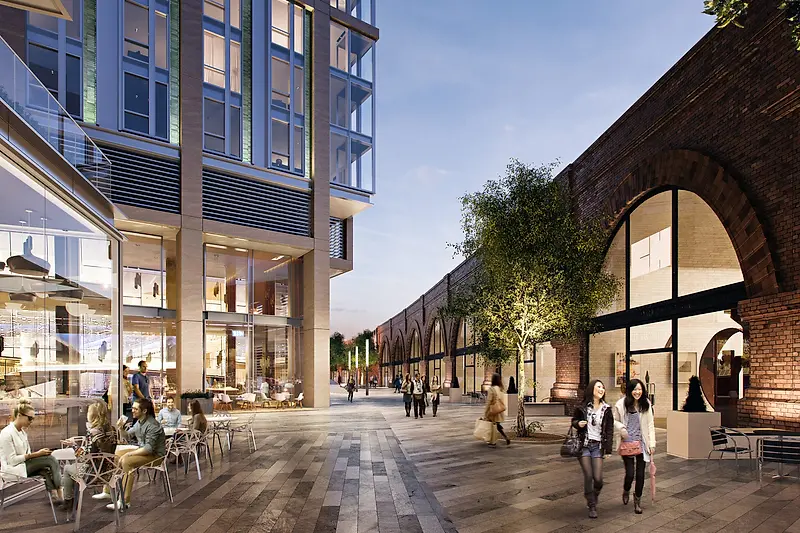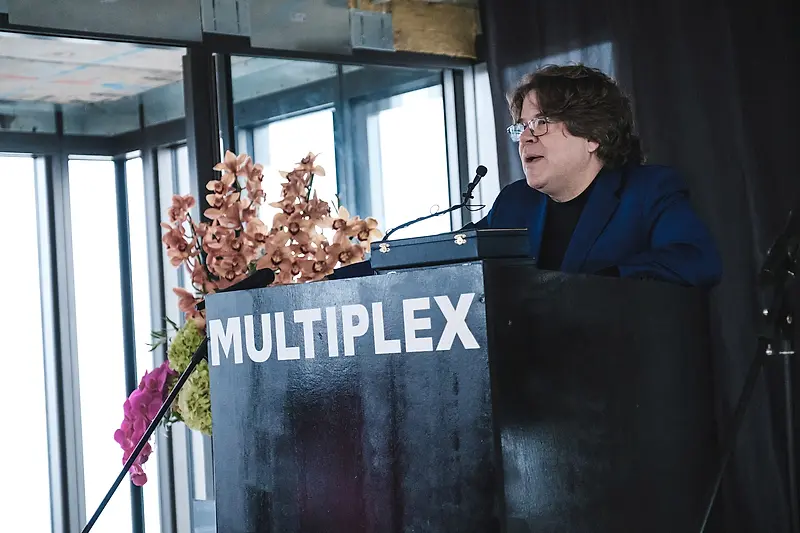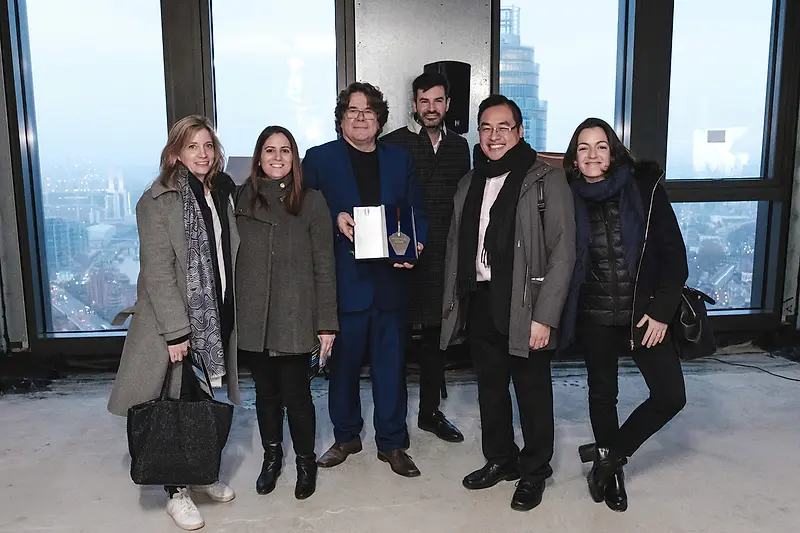 DAMAC Tower Tops Out in London's Nine Elms
On November 21, KPF celebrated the official topping out of DAMAC Tower with client Nine Elms Property Limited, a wholly owned subsidiary of DAMAC International, and assembled contactors at an event hosted by Multiplex, the principal contractor.
"Days like these are the things that we architects live for," said John Bushell, KPF Design Principal, who outlined some of the thoughts behind the design, such as providing amenity space with one of London's largest roof gardens, stressing, "Roofs are for people, not MEP" and creating a truly mixed-use development that benefits the wider city. John went on to praise the client's vision; WSP's engineering excellence and the outstanding construction team from Multiplex.
The 50-storey DAMAC Tower comprises three distinct elements: the slender, private residential North Tower, which provides 360 residential units with interiors by Versace Home; the significantly lower South Tower providing affordable housing; and a striking sky bridge, with four storeys of offices and amenity space, which links the towers and completed by the extensive roof garden.