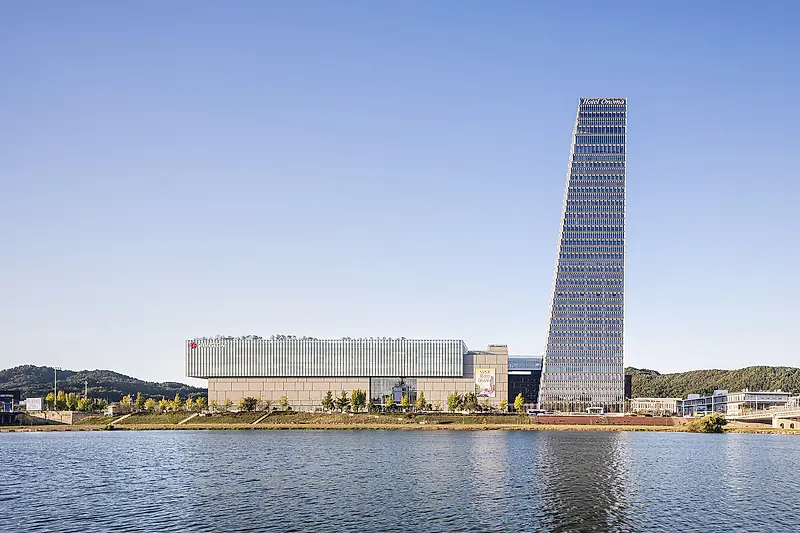 Daejeon Expo Unanimously Wins Daejeon City Architecture Award Grand Prize
The mixed-use project in South Korea received the highest honor at the city's architecture awards earlier this month.
Daejeon Expo is central to the redevelopment of the 1993 Expo Science Park. The podium, which is comprised of geometric forms that cantilever from the central structure, includes an arcade, retail, and amenity spaces such as a performance stage and physical activity facilities. The tower features office and hotel programming, with an observation deck at the top. A skybridge connects the podium to the tower at the sixth floor, offering ease of access between Daejeon Expo's amenities and the hotel lobby.