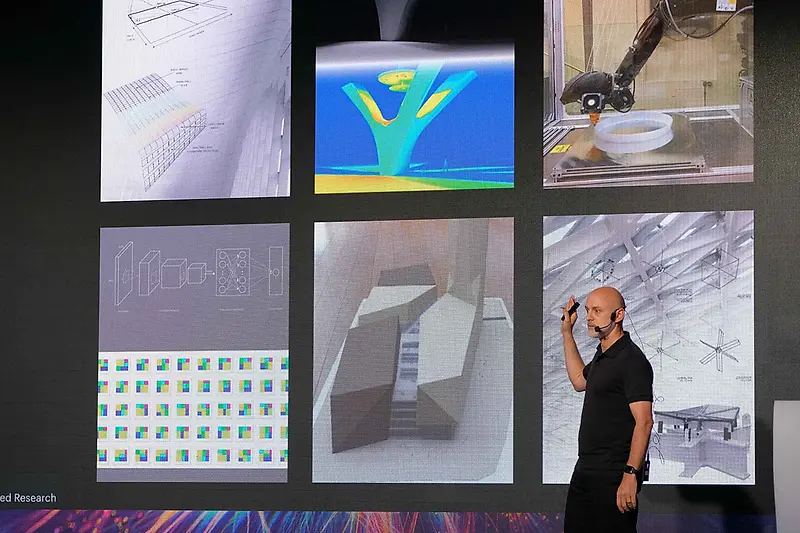 Cobus Bothma Presents at Total Chaos 2019
KPF Director of Applied Research Cobus Bothma presented at Total Chaos in Sofia, a computer graphics conference organised by Chaos Group to celebrate the fusion of art and technology.
Cobus's presentation demonstrated how KPF is using GPU processing to accelerate workflows. A major part of the KPF visualisation process is the successful communication of designs internally, as well as with clients and other stakeholders. Using V-Ray, architects and designers are empowered to create and visualise geometry and data – through rendering, VR and AR – throughout the design process.
The three-day event was attended by 3D artists, designers and developers from across the globe, with more than 900 international visitors attending for inspiring presentations, masterclasses and networking. Find out more about the conference here.