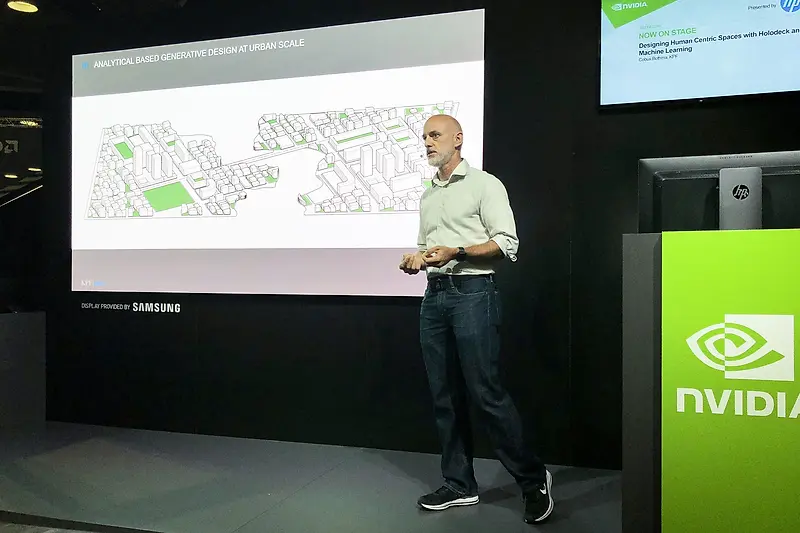 Cobus Bothma Presents at SIGGRAPH 2018
KPF's Cobus Bothma, Director of Applied Research, presented the firm's investigations into applying artificial intelligence and machine learning to human-centric design and the problems of architectural space planning at this year's SIGGRAPH Conference in Vancouver.
The presentation discussed the recent growth in housing density in cities such as London and New York, which has resulted in increased demand for small efficient apartments, and the challenge this poses to architects tasked with creating functional spaces while ensuring occupant comfort. The design process has always been the responsibility of a handful of individuals using 2D and 3D static platforms as part of the overall building design, typically constrained by a prescriptive program and functional requirement. Bothma explained that a combination of human- and AI-based agents can now create and test these spaces through design and virtual immersive environments using NVIDIA's Holodeck platform. This new approach helps maximize space efficiency and provide the best fit for human occupancy prior to construction.
SIGGRAPH is a five day immersion into the latest innovations in CG, Animation, VR, Games, Digital Art, Mixed Reality, and Emerging Technologies. For more information about the conference, please click here.