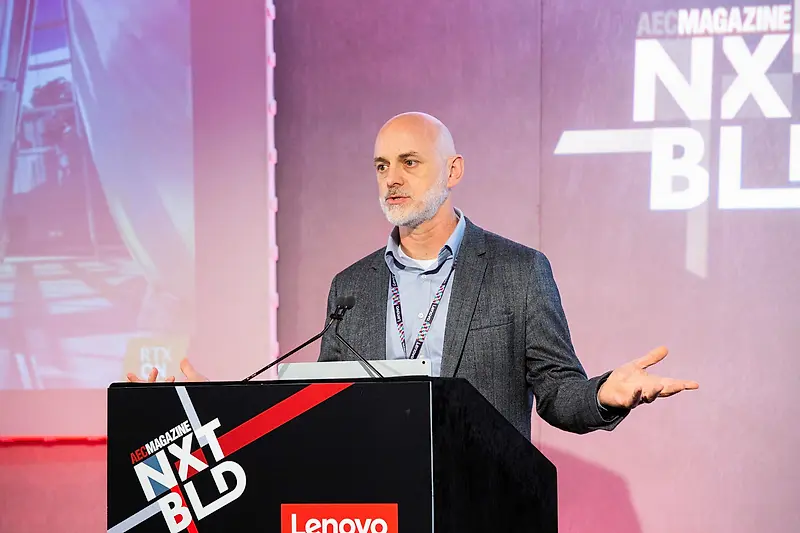 Cobus Bothma Presents at NXT BLD, London
KPF Director of Applied Research, Cobus Bothma, recently presented at NXT BLD, a future-looking conference and exhibition in London.
Cobus's presentation, Accelerating Design Decisions with Rapid Visualisation, looked at how architects and designers at KPF are using emerging visual computing technologies, such as real-time ray tracing, virtual reality and AR, to transform their design workflows.
In addition to a dedicated track for design visualisation, VR and MR, topics at the conference included digital fabrication, artificial intelligence and robotics. Find out more about the event here.