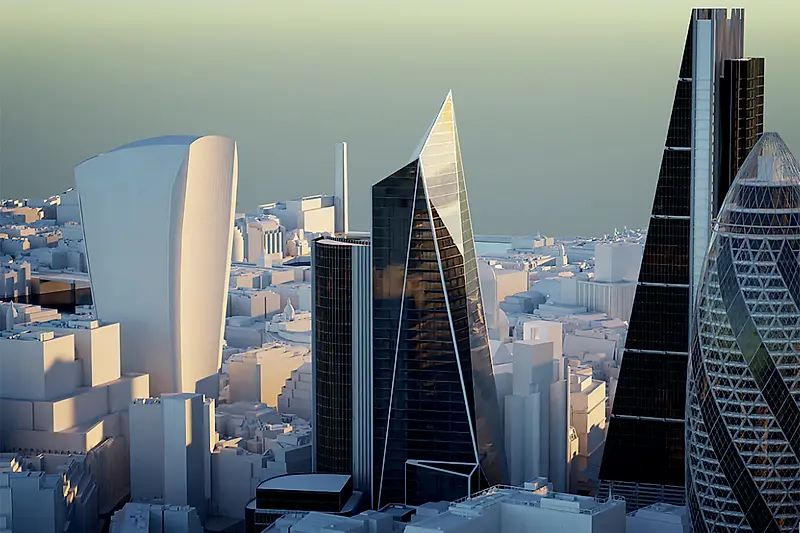 Cobus Bothma Discusses Nvidia Omniverse and Virtual Collaboration in AEC Magazine
The KPF Director of Applied Research shared insights about the new virtual collaboration platform and how KPF has utilized Omniverse as a global practice in the work-from-home era.
With multiple offices around the world, and most teams working remotely, the need for collaborative programs is as critical as ever. KPF has been working with Nvidia for over four years, most recently utilizing the new Nvidia Omniverse platform. As a "lighthouse" group, KPF has been testing the beta version's potential for design projects.
Omniverse allows for virtual collaboration and specializes in real-time, physically accurate visualization. Bothma provided a demonstration on how Omniverse would have aided the development of 52 Lime Street, a London Skyscraper designed by KPF in 2017. He told AEC Magazine Editor Greg Corke, "[Omniverse] shows great potential to allow multiple contributors, from across the entire design team using an array of applications, to collaborate effectively – wherever they're currently working."
Bothma predicts that one of the most exciting applications of this technology is its ability to stream projects live to any device: "Democratisation of technology in the industry is one of the big things we're driving right now, how to get more people to use the technology without having to be coders and scripters or visualisation experts. And we're seeing it happen."
AEC Magazine specializes in Building Information Modelling (BIM) technology for Architecture, Engineering and Construction. Read the full article here.