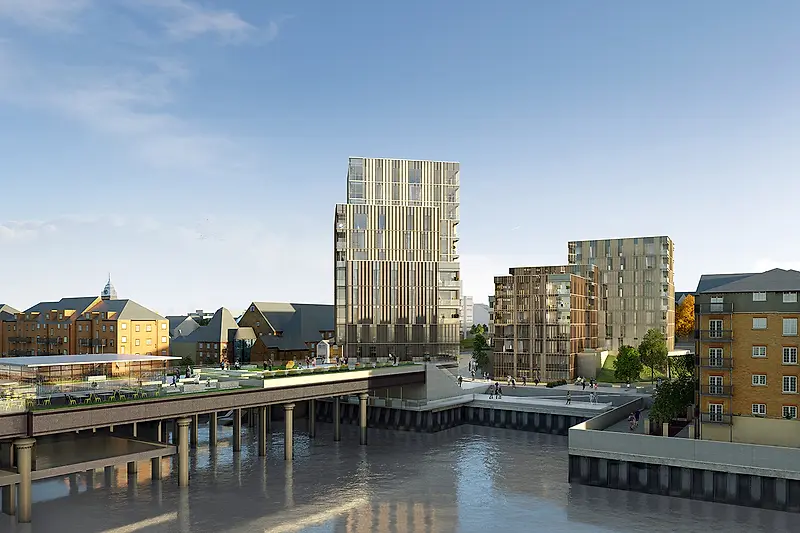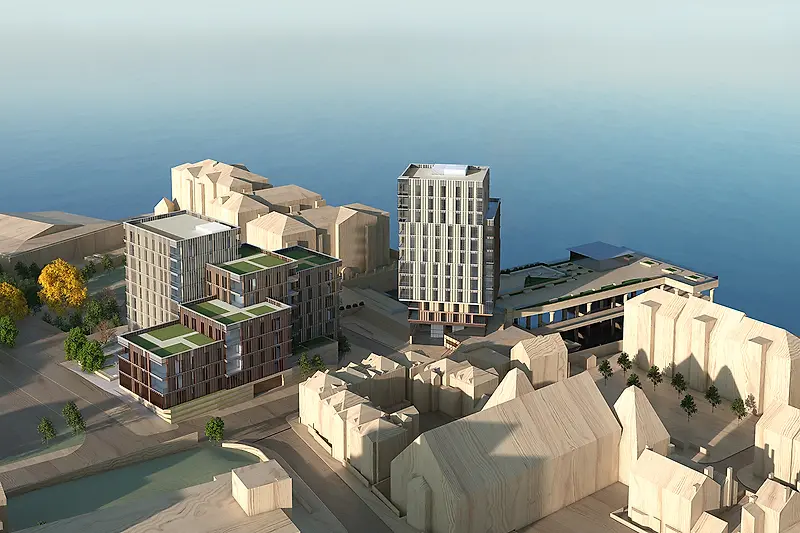 Clifton Slipways Development Approved by Local Board
KPF's plan for Clifton Slipways was recently approved by the Gravesham Borough Council. Located in Gravesend, UK, the riverside development plan introduces much-needed housing into the area, in addition to a swath of riverfront public space, including the restoration of a historic iron pier, once used to ferry 'boat train' passengers onto pleasure boats on the Thames.
The board's approval of the plan comes on the heels of several recent public exhibitions over the past months hosted by the landowner Downriver Properties in coordination with KPF, at which Downriver and KPF had the opportunity to present their vision for the site to the citizens of Gravesend.
"One of the central themes of this project was to bring the pier back into public use so that it becomes a proper amenity for Gravesend," KPF Director Paul Simovic explained at one of those exhibitions in late 2015. "When that railway station was shut, the pier was meant to be used for only storage, and it gradually fell into disrepair."
KPF's plan is set to revive the area and open it up to the public by restoring the pier and adding a glazed pavilion at its end, and improving public walkways along the riverfront, better connecting the site to the revitalized Heritage Quarter just to the east. The two residential buildings will bring new housing to the area, and continue the revitalization currently happening to Gravesend's Heritage Quarter just to the east.