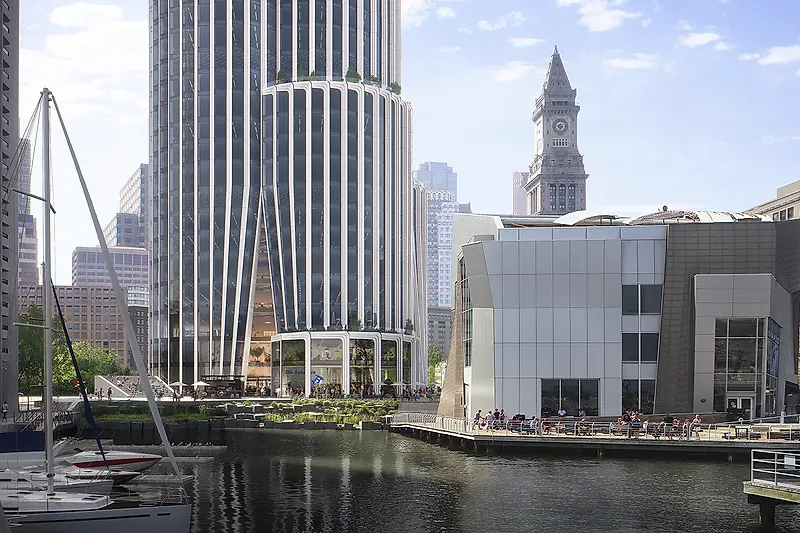 Carlos Cerezo Davila Presents Sustainable Design Case Studies at Living Future Conference
The KPF Environmental Performance Director showcased best practices for zero carbon building design in Boston.
The panel discussion, "Carbon Neutrality in Boston: Policy Driven Change Making in the Built Environment", highlighted Boston's climate action policy and shared how architecture and engineering teams can work together to deliver higher performing buildings. Through the presentation and following audience discussion, participants posed solutions for scaling sustainable change making, and Cerezo Davila shared case studies from KPF's recent work in the city, including The Pinnacle at Central Wharf and others.
Additional panelists included KPF's collaborator Joëlle Jahn, Building Performance Specialist at WSP USA; John Dalzell, Senior Architect for Sustainable Development at the Boston Planning and Development Agency; and Claire McKenna, Senior Associate at the Rocky Mountain Institute.
This year's conference theme, "Sustaining Hope Within Crisis", was originally intended to reflect the climate emergency, but topics became even more relevant in light of the global COVID-19 pandemic. The Living Future 2020 Online Conference is the world's premier green building event, and strives to bring together a community to create a collective message of hope. Learn more here.