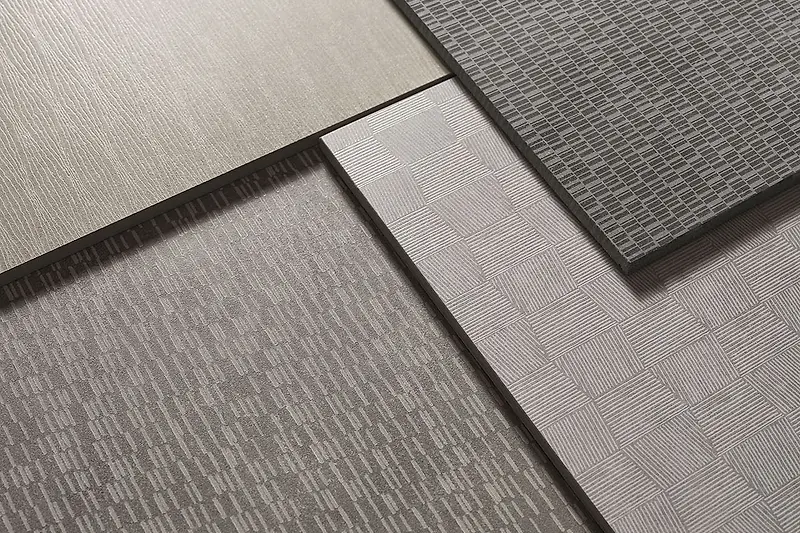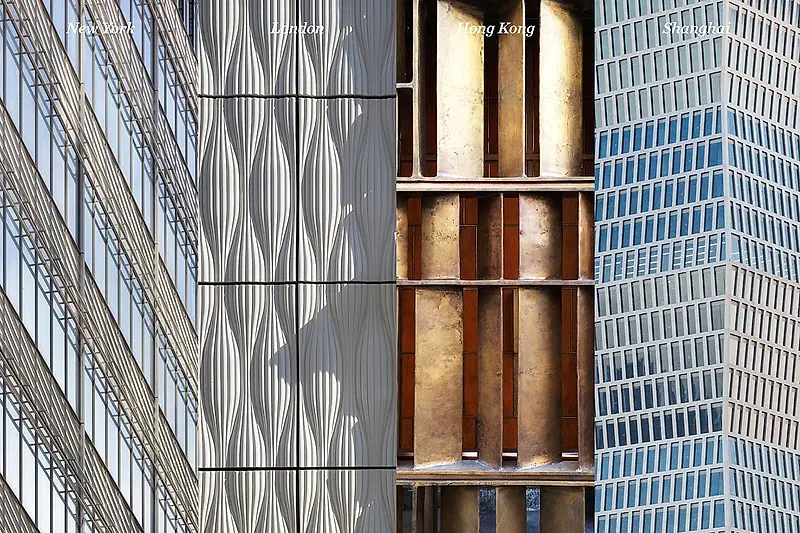 Casalgrande Padana Launches KPF's City Collection at Salone del Mobile in Milan
Kohn Pedersen Fox Associates (KPF), is pleased to announce that KPF City Collection, a series of ceramic tiles for interiors developed with leading ceramics producer Casalgrande Padana, in association with the Milanese Architecture Firm SBGA, is being presented at the 60th edition of the Salone del Mobile.
Ceramics have a rich history in interiors. Traditionally, tiles were an authentic, hand-crafted material, with an aesthetic borne out of the production process and the creative sensibilities of the artisans who shaped it. In recent times, the advancement of technology has enabled the creation of tiles with almost limitless possibility, created without the hand of the traditional craftsmen.
KPF's intention was to create a modern material expression, authentic to the manufacturing process, with the desirable characteristics of man-made ceramics but the aesthetic qualities of a natural stone. From a distance, the tiles in the collection are perceived as finely-grained surfaces, with subtle variations in colour and texture. When viewed at close range, it is possible to discern the underlying geometric patterns that create this effect.
The collection, designed for the contract interior market, draws inspiration from four major cities that the practice knows intimately: New York, Hong Kong, Shanghai and London. Building on the work undertaken by the practice in each city, the designers interrogated these urban centres at the macro and micro scale, to capture a subjective experience of each place. Through reference to the distinctive character, materials, forms and textures of these international cities, momentary fragments of urban experiences and moments are recreated in a graphic style.
The patterns and textures developed by KPF evolved through an interrogation of the nature of each city at various scales. This research went through a subsequent process of simplification and abstraction to create textured surfaces which combine the characteristics of a natural material with the unique qualities that can be achieved with ceramics. A collection that can be used in a wide range of interiors, for a broad appeal.
Brian Girard, Design Principal,Kohn Pedersen Fox Associates:
"Approaching this project, we asked ourselves what is the potential of contemporary ceramics to mirror the delight we feel for a natural material without simply creating a replica? How do we encapsulate the atmosphere of a city as an abstraction? We wanted to create elegant concepts that could be understood by anyone, enjoyed as a simple pattern within an interior and legible as part of a wider theme. The project is an illustration of the team's approach to design, from the scale of an individual tile to a large masterplan, which combines a deep understanding of the importance of context with the willingness to embrace the contemporary potential of craft."
The collection will be displayed at Salone del Mobile Milan, through June 12.