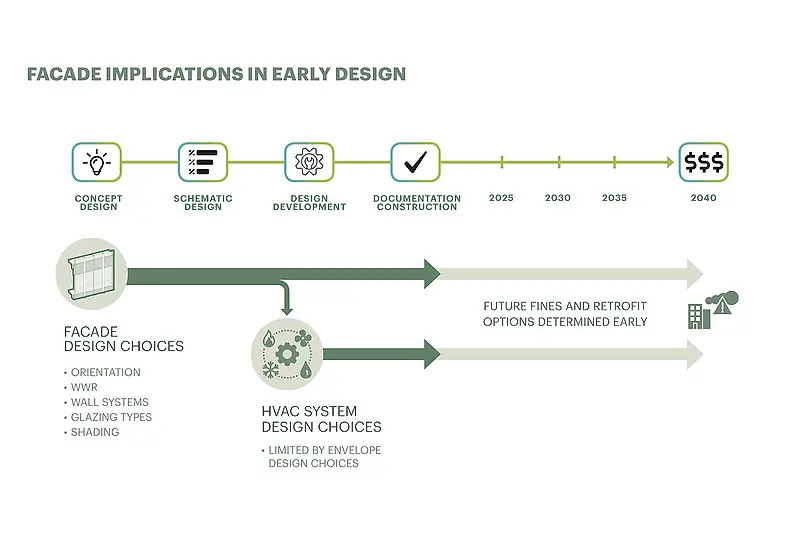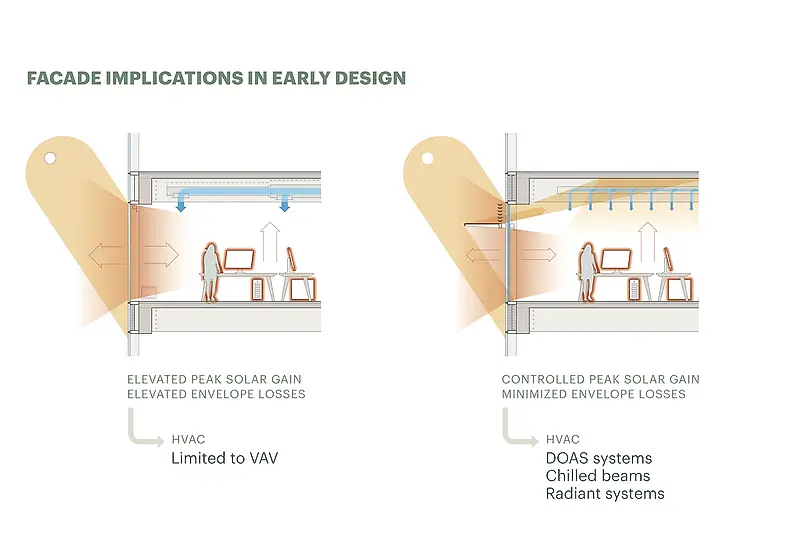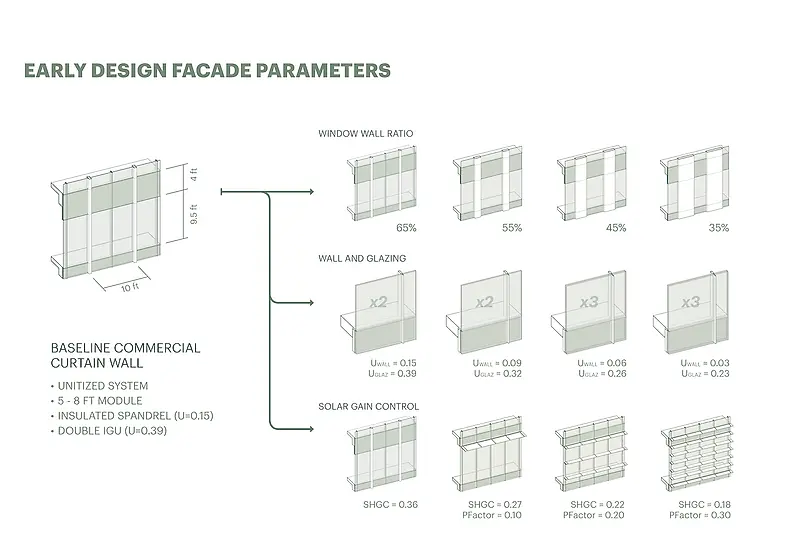 Carlos Cerezo Davila and Wenting Li Present at AIA/ACSA Intersections Research Conference
On Wednesday, September 30, two members of KPF's Environmental Performance team shared their research titled "Early Façade Design Performance Targets For Local Law 97."
The American Institute of Architects (AIA) and Association of Collegiate Schools of Architecture (ACSA) partnered to create the Intersections Research Conference, to bring together education, research, and practice. The goal of this year's event was to explore climate action and carbon management strategies. The virtual event featured university professors and industry experts, and included panels, workshops, and research sessions. As part of the latter most section, Carlos and Wenting were joined by Shreshth Nagpal of Elementa Engineering to discuss how design tools can be of use when managing carbon emissions.
The presentation, "Early Façade Design Performance Targets For Local Law 97," covered the New York City law enacted in 2019 and its environmental and financial implications. LL97 requires buildings to adhere to specific emission limits by 2024, 2030 and 2035 or pay fines proportionate to their emissions. The group explained how the façade of a building can have a large impact on energy use and emissions due to heating peak mitigation and solar heat gain control. They shared how the results of their study "provide an effective façade design guideline that identifies minimum performance requirements for LL97 compliance, enabling designers to quantify the cost and implications of a 2030 and 2035 ready building in NYC."
The AIA/ACSA Intersections Research Conference: CARBON is a three-day event which took place from September 30 to October 2, 2020. Learn more about the event here.