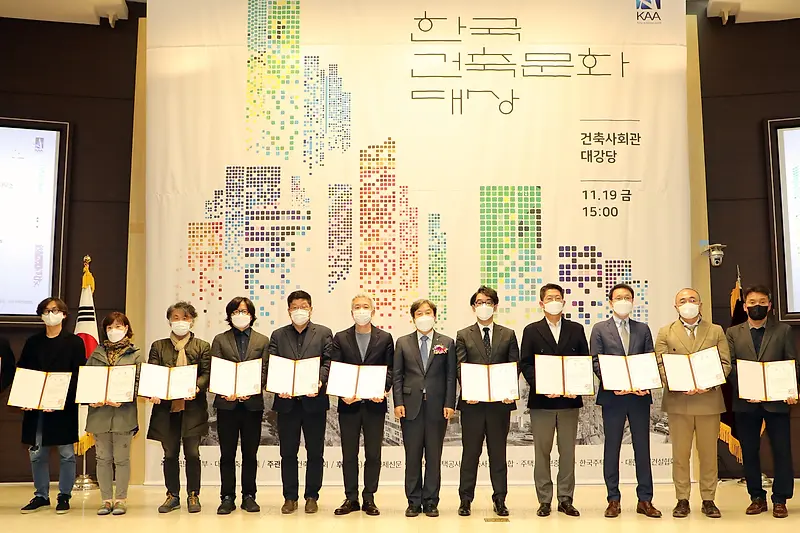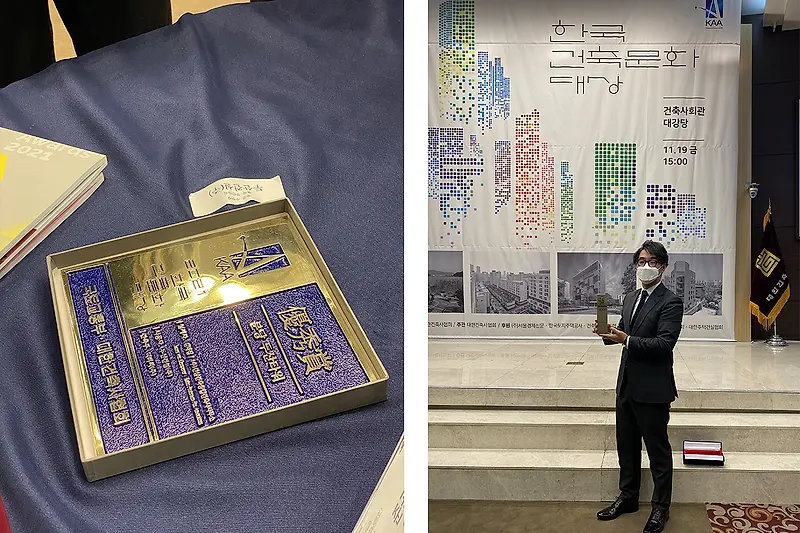 Bundang Doosan Tower Wins Korean Architecture Award
The KPF-designed office in Seoul was recognized with an Award of Excellence in the Completed Buildings division of this year's program.
Bundang Doosan Tower serves as the headquarters for Korea's oldest company and comprises two structures connected by a sky bridge at 100 meters. A new landmark near the main tollgate into Seoul along the Gyeongbu Expressway, the stacked and interconnected masses create a grand portal, connecting Seongnam and Seoul. Visitors and tenants are welcomed into the building through the main entrance located underneath the sky bridge. Beyond office space, the Bundang Doosan Tower includes the Doosan History Museum and a café that opens up to the landscaped roof terrace.
The Korean Architecture Awards is hosted annually by the Korean Association of Architects, alongside the Ministry of Land, Infrastructure, and Transport, with the purpose of celebrating excellence in Korean architecture. View all of the 2021 winners here.