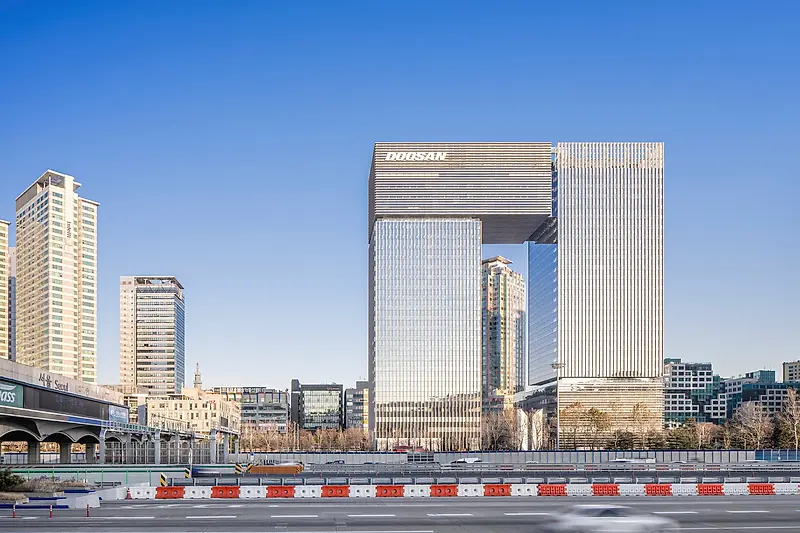 Bundang Doosan Tower's Skybridge "Pushes the Limits of Engineering," Says Dezeen
The KPF-designed office tower in Seoul was included in a roundup of 12 skybridges around the world.
The article notes an early example of the skybridge dates back to 1600, the Bridge of Sighs in Venice. More recently, skybridges have increased in popularity due to advances in engineering technology. Bundang Doosan Tower, the new headquarters for the oldest running company in South Korea, is comprised of two towers connected by a 100-meter tall skybridge. The project includes the Doosan History museum, an auditorium, amenity space, and offices. The skybridge's features an open floor plan with flexible layouts, running parallel to the adjacent Gyeongbu Expressway, providing panoramic views to the dynamic context.
Read the full article from Dezeen here.