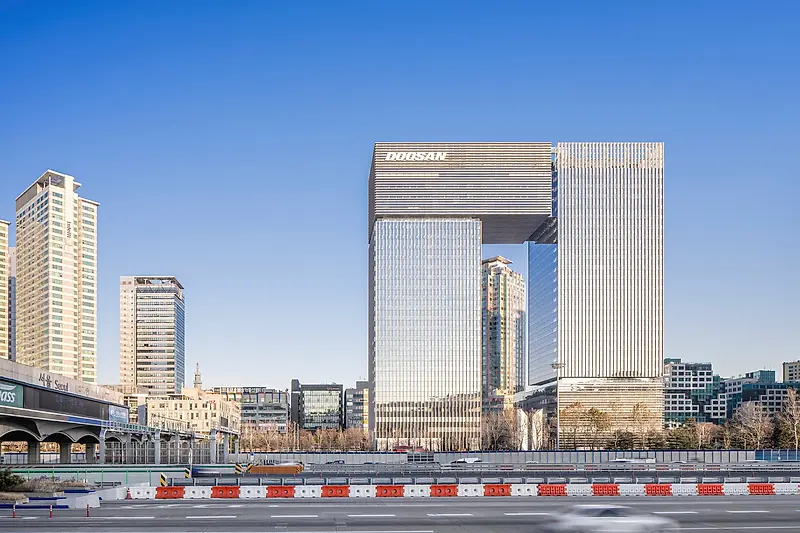 Bundang Doosan Tower Represents South Korea's Future of Green Architecture
The blog The Design Story featured the KPF-designed office building in a roundup of the country's growing portfolio of sustainable and futuristic architecture.
Describing Seoul as Asia's second most sustainable city, only behind Singapore, the article points out that South Korea has become a hub for green architecture that incorporates futuristic designs. The Design Story took a closer look at new projects that represent these trends, including Bundang Doosan Tower, noting its "one-of-a-kind structure" inspired by the city's historic gate. Flanking the Gyeongbu Expressway, a main tollgate to and from Seoul, the project serves as a landmark for those entering the city. The project is comprised of two 27-story buildings connected by a 100-meter-tall sky bridge, creating a geometric arch shape. Inside the sky bridge, a four-story atrium receives natural light, allowing a green feature wall to flourish. The space's flexible layout encourages innovation through collaboration while also providing panoramic views over the expressway.
The Design Story is a platform for cutting-edge news, with a mission to bring readers the best in sustainable and innovative design from around the world. Read the full article here.