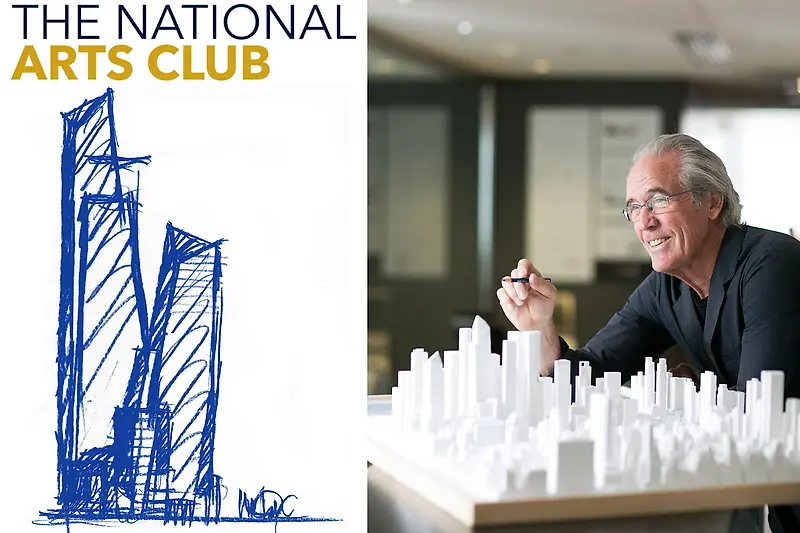 Bill Pedersen Recounts His Career in National Arts Club Book Talk
On June 15th, the KPF Co-Founder presented excerpts of his book, Gesture and Response, discussing the design philosophy that has guided him through his five-decade career as an architect.
In his book, Bill examines the relationship between architecture and its context, labeling the latter as the gesture and the former as the response. The memoir spans Bill's over 50-year career, recounting the inception of KPF in 1976 and its growth into an internationally recognized firm. His presentation at the National Arts Club followed the same format as the book itself, which presents the work in order of increasing scale, rather than chronologically.
The event esd held on June 15th at 7:30 PM at the National Arts Club, 15 Gramercy Park South, New York. Learn more and register here.