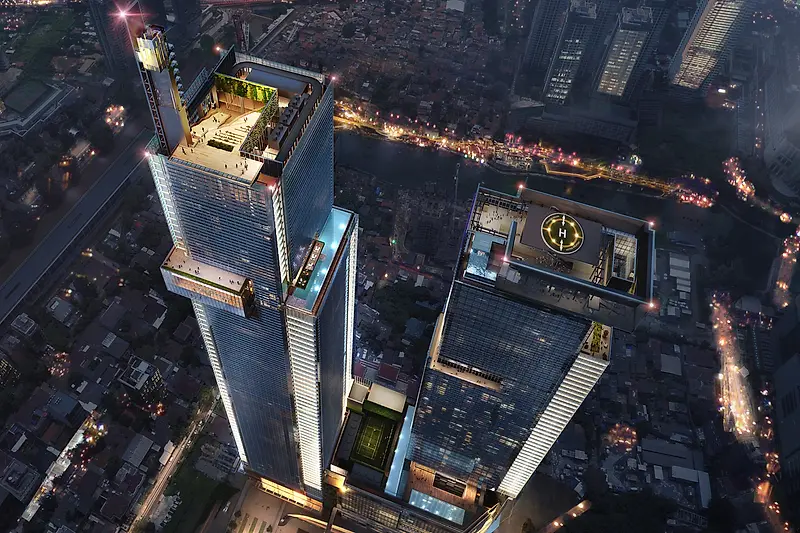 Autograph Tower Featured in Architectural Record's "Eight Tall Buildings on the Rise"
The KPF-designed tower, which will be Jakarta's first supertall, earned a spot in Architectural Record's projects in progress showcase.
Anchoring the Thamrin Nine development, Autograph Tower offers Jakarta its first supertall structure, as well as the southern hemisphere's tallest tower at 383 meters. Along with the neighboring KPF-designed Luminary Tower and connecting mixed-use podium, the integrated buildings accommodate a number of programs and create an active hub for the development. The tower recently topped out.
The Architectural Record article highlights the project's location between Jakarta's Old City and the CBD, and its mixed-use programming, which includes office space, apartments, and a hotel, along with observation decks and direct access to Jakarta's MRT.
The article highlights eight projects in progress from around the globe, showcasing "a glimpse of what's next for the skyscraper." Read the full article here.