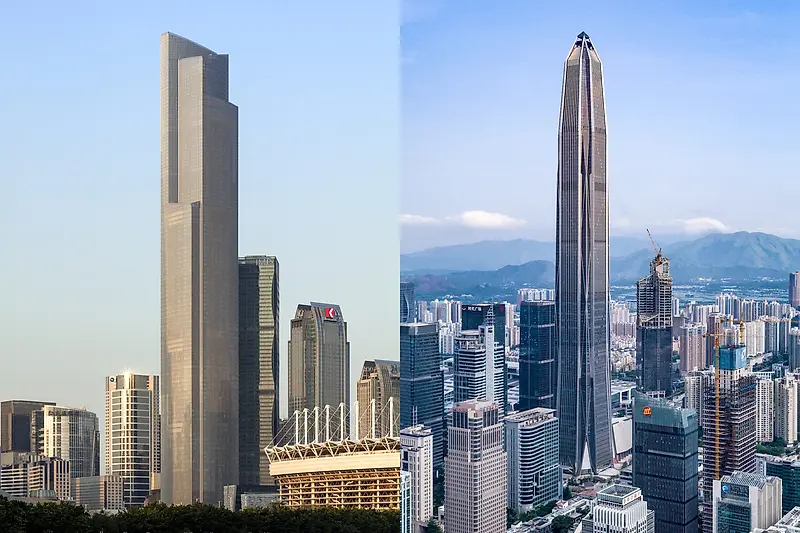 Architectural Society of China Names Two KPF Projects Best Architecture of the Decade
The CTF Finance Centre and Ping An Finance Centre are among the top 100 works of architecture in China over the past decade.
The Chow Thai Fook (CTF) Finance Centre demonstrates the alignment of supertall design with cultural, environmental, and contextual sensitivity. Guangzhou, located on the Pearl River Delta, is a megalopolis of southern China that leads the country in economic power. Completed in 2016, the 530-meter-tall CTF Finance Centre is the city's tallest building and represents the region's recent prosperity and urban growth.
Ping An Finance Centre, the world's tallest office building, creates an iconic presence for China's second largest insurance company and a centerpiece to the burgeoning city of Shenzhen. The building represents the physical and iconic center of Shenzhen's growing central business district. With more than 100 floors of office space and a large podium with retail and conference space, the project also connects to neighboring commercial and residential properties and public transportation.
The Architectural Society of China Awards is one of the highest design honors in the country. To qualify, the 100 winners must pass through the City level award and Provincial level before they can be shortlisted for the National award, which is held once every ten years. For more information about the program and a full list of winners, please click here.