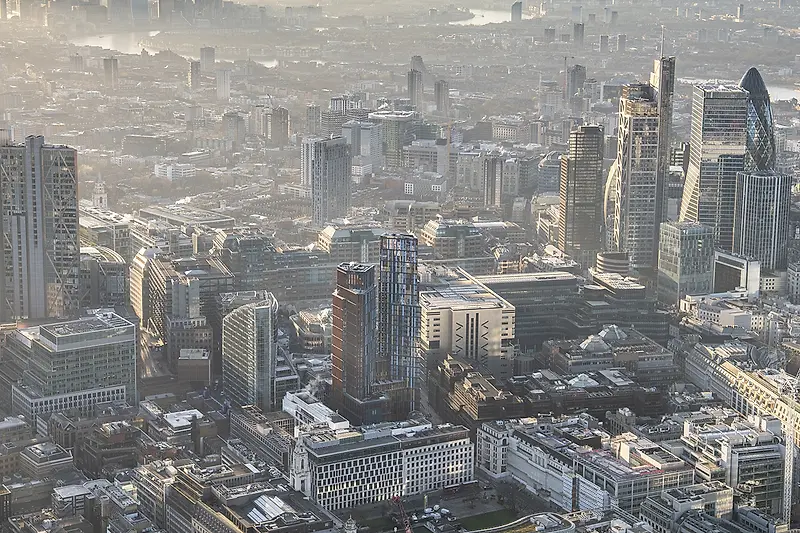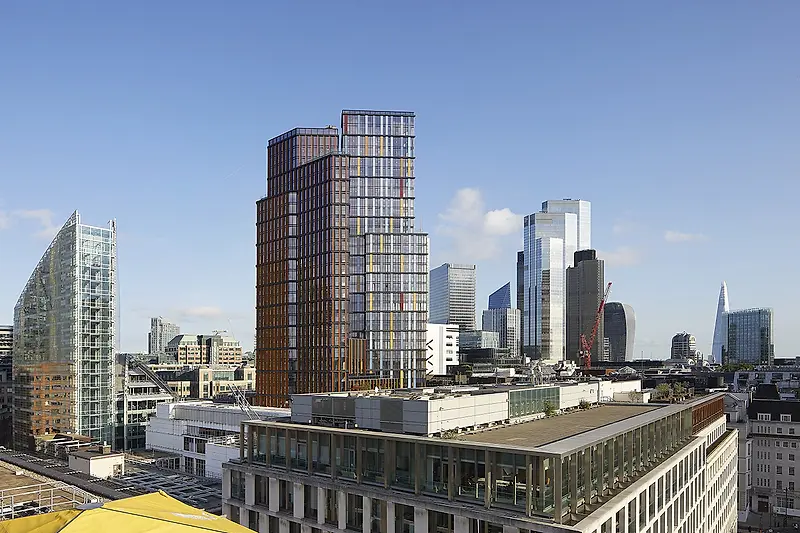 Architects' Journal Explores the Inspiration Behind One Crown Place
The KPF-designed development pays homage to the unique character of the London Borough of Hackney, offering a thoughtful, mixed-use scheme that takes full advantage of its site.
The article, by Rob Wilson, begins contextualizing One Crown Place within a larger development that aims to revitalize an entire urban block on the edge of the City. Referencing the neighboring architecture, including 19th-century warehouses and glazed-brick buildings, One Crown Place features terracotta on external facades. The inner-façades are conceived as large artwork, designed in collaboration with artist Stig Evans. The color palette and arrangement recall Constable's cloud paintings, merging with local sky conditions. The regeneration project is comprised of two residential towers located above a six-story office and retail podium.
KPF Principal John Bushell is quoted in the article, discussing the firm's experience creating successful, mixed-use developments, "With One Crown Place, we saw the opportunity to bring that vision to London. We wanted to ensure that each of the uses was the best it could be – uncompromised by the different requirements of other uses. One Crown Place is a testament to collaboration and the combined efforts of an incredibly strong team."
Architects' Journal concludes the article with additional input on One Crown Place's design and development from the client, MTD, and the project manager at CBRE. Read the full article here.
Learn more about KPF's collaboration with Stig Evans from a London Festival of Architecture presentation on creating art at the city scale here.