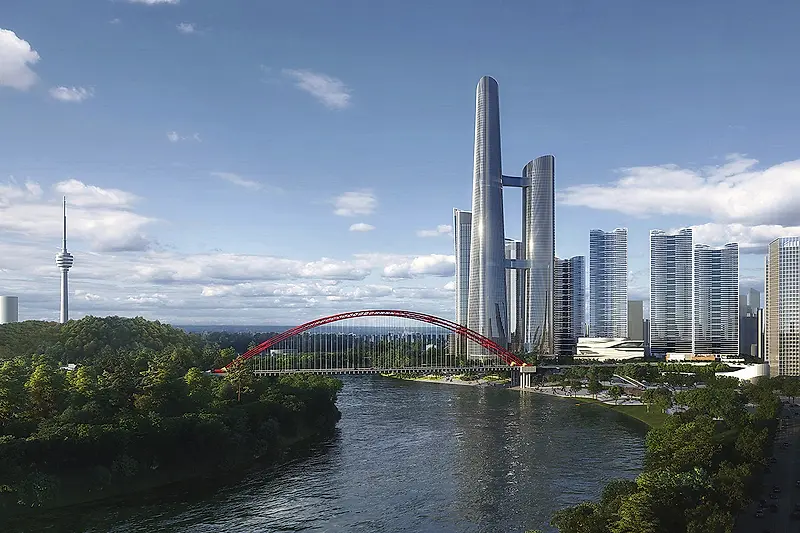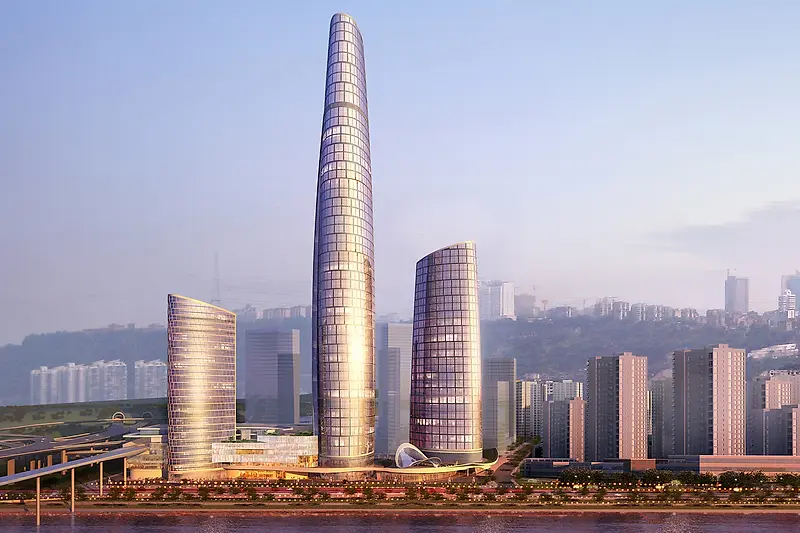 Three KPF-Designed Projects Among the "Tallest Buildings Under Construction," Says ArchDaily
The architecture publication listed Bund Fosun Center, Vanke Center, and Great River Center as #10, #13, and #25, respectively, in its round-up of the 25 tallest projects underway.
Bund Fosun Center, located near the intersection of the Yangtze and Han Rivers in Wuhan, China, advances its historic district with a vibrant mix of office, hotel, retail, cultural, and residential programs. With a design that honors the connecting rivers and Wuhan's cultural heritage, the project's keystone is a 470-meter-tall pair of towers emulating flowing water and bridged at three heights. A retail village at ground level links to existing commercial areas, and elevated pathways lead pedestrians to Han riverside parks.
Anchoring the 3.6 million-square-meter Chongqing Tian Di Master Plan, the 468-meter Vanke Center provides office, residential, retail, and entertainment space to bring energy and activity to its neighborhood. By maintaining an elegant, narrowing spiral form in a glass façade, the development's central supertall evokes a sense of movement and lightness. A main plaza activates the public realm by providing a gathering place with entertainment, commerce, restaurants, and cafes, featuring stunning views of the surrounding rivers.
View ArchDaily's full list here.