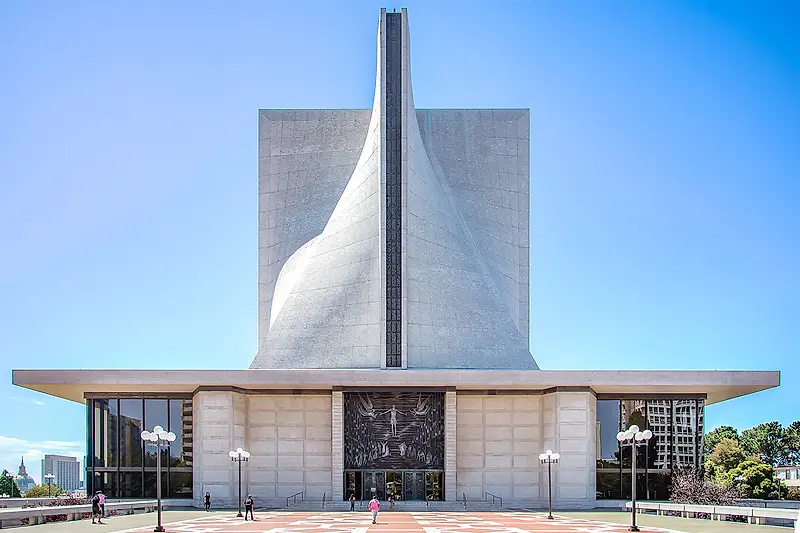 Angela Wu Shares Her Favorite Building with San Francisco Business Times
The outlet reached out to the Bay Area's top architects, including the Director of KPF's San Francisco office, to discuss the local structures they admire most.
When San Francisco Business Times asked local architects to name their favorite buildings, they had only two conditions: it had to be in the Bay Area and it couldn't be designed by the individual being asked. Angela chose Saint Mary's Cathedral, the center point for San Francisco's Cathedral Hill neighborhood. Designed by Pier Luigi Nervi, Pietro Belluschi, John Michael Lee, Paul A. Ryan, and Angus McSweeney in 1971, the modern church features a roof inspired by the form of a conquistador's helmet.
Angela shared her reasoning with the outlet, stating, "There's a kind of 'in awe' experience to it. The process of ascending the grand staircase then getting compressed into the front entry and then all of a sudden the space opening up into this beautiful cupola is an example of when architecture can become very much an experience."
Read the full article from the San Francisco Business Timeshere.