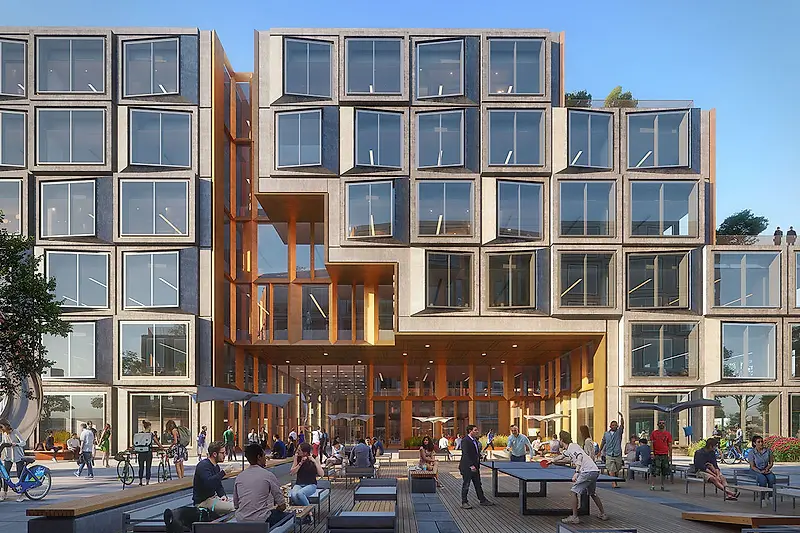 Angela Wu Participates in Bisnow San Jose Panel
On September 12, the Director of West Coast Operations joined the "Making Downtown San Jose A Live, Work, Play Hub" panel as part of Bisnow's Future of Downtown San Jose event.
Wu spoke alongside Michael Lockwood, Senior Architect and Principal at Populous; Patricia Ernstrom, VP of Special Events at the San Francisco 49ers; John Tortoa, President of the San Jose Sharks; Garry Dillabough, Co-Founder & CEO of Urban Community; Chris Freise, Managing Partner & Co-Founder of REDCO; and Dan Bozzuto, CEO of Bozzuto Insurance Services.
The group discussed new and upcoming projects slated for the area, totaling more than 12 million square feet of office space, and lessons to be learned from the growth of nearby cities such as San Francisco and Oakland. Wu highlighted KPF's Platform 16 in San Jose, an innovative office complex that strikes a balance between its natural and urban surroundings to promote healthy work. The 1.2 million square foot complex comprises three distinct structures with expansive floorplates, 15-foot floor-to-floor heights, private terraces, and active pedestrian streets that, together, improve the neighborhood and prioritize the experiences of diverse occupants.
For more information about Bisnow and the 2019 Future of Downtown San Jose event, please click here.