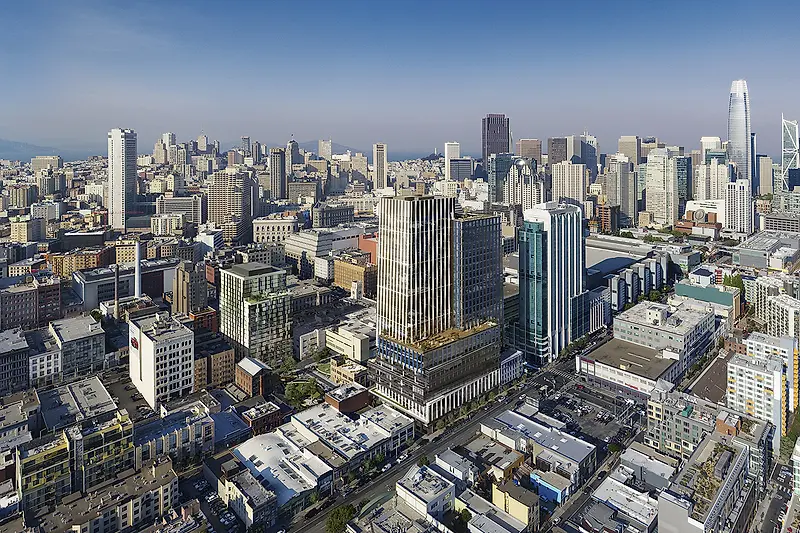 Angela Wu Joins Jury for 2022 AIA San Francisco Design Awards
The Director of KPF's San Francisco office will serve on this year's jury to select and celebrate the winning submissions.
The AIA SF Design Awards are organized into three main categories: Architecture, Interior Architecture, and Unbuilt Design. The jury will select winning designs and award additional recognition to projects that exhibit special achievements in four concentrations: historic preservation, social responsibility, technology excellence, and urban design. The recipients of this year's awards will be publicly announced at a ceremony on the evening of Thursday, April 28.
Angela will be joined on the jury by Rodolphe el-Khoury, Dean of the University of Miami School of Architecture; Sharon Johnston, FAIA, Founding Partner of Johnston Marklee and Professor in Practice at the Harvard Graduate School of Design; Nader Tehrani, recipient of the 2020 Arnold W. Brunner Memorial Prize from The American Academy of Arts and Letters and Founding Principal of NADAAA; and Marion Weiss, FAIA, co-founder of WEISS/MANFREDI and Graham Chair Professor of Practice at the University of Pennsylvania's Weitzman School of Design.
Learn more about the Awards here.