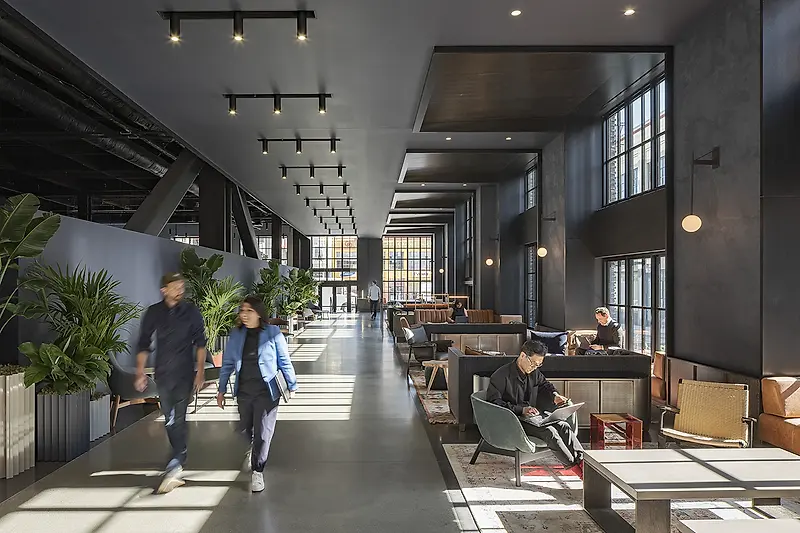 Angela Wu Guides Young Leaders in ULI San Francisco "Learn from the Best" Event
On May 25th, the KPF Director joined the Bay Area's top real estate experts to provide guidance to young professionals during the annual event.
The YLG (Young Leaders Group) event introduces 100 young professionals to 10 experts in the Bay Area's development, architecture, brokerage, land-use, and affordable housing fields. These experts and young leaders are then paired in small groups to allow for intimate and open conversation regarding the industry. The discussions span issues such as migration trends, favorite markets, lessons learned, and career success stories.
Angela was joined by Ann Silverberg, CEO of Related California's Northern California Affordable and Pacific Northwest Divisions; Amanda Monchamp, Partner at Monchamp Meldrum LLP; Andrew Junius, Owner of Reuben, Junius & Rose, LLP; Dan Adams, Senior Advisor for Housing Initiatives, Office of Mayor London Breed; David Hopkins, Managing Partner at Sares Regis Residential Development; Lisa Iwamoto, Owner at IwamotoScott Architecture and Chair of Department of Architecture at UC Berkeley; Liz Hart, Vice Chairman of Newmark Knight Frank; Patrick Kennedy, Owner of Panoramic Interests; and Tom Stubbs, Partner at TMG Partners.
The event took place on May 25th, beginning at 5:30 PDT, held at Market Square in San Francisco. Register for the event here.