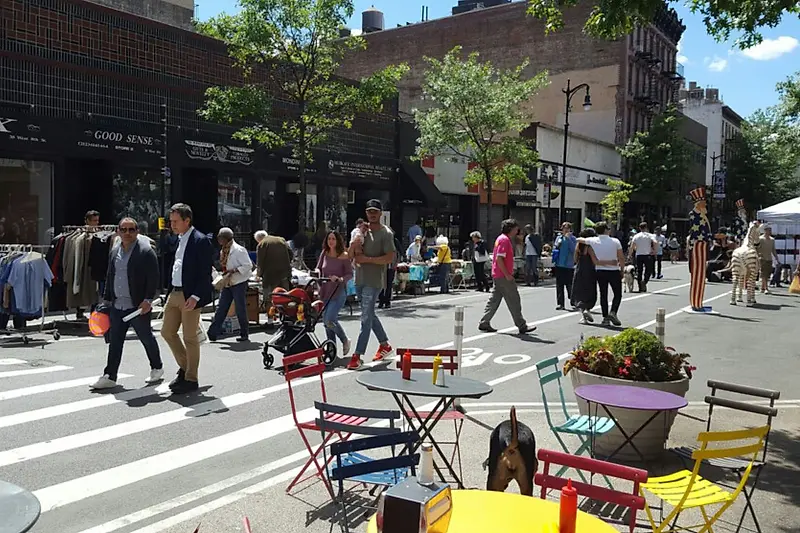 Anabel Fernandez Speaks at Activating Streets
KPF Senior Associate Principal Anabel Fernandez participated in 'NYLON: Activating Streets' on May 5th, as part of the NLA City Dialogues programme.
Thought leaders from New York and London joined the event to discuss the question raised by the Urban Design Forum's forthcoming 'Streets Ahead' ideas platform: 'How can we transform streets to create connected communities?'
Anabel joined a panel that included Peter Murray of New London Architecture; Guillermo Gomez, Urban Design Forum; Katherine Fleming from London Heritage Quarter; Cannon Ivers of LDA; Cynthia Grant, New West End Company; and May Yu of the Downtown Brooklyn Partnership to share thought leadership on how we can learn from ingoing projects and propose new ways of using streets.
NLA City Dialogues brings together speakers and audiences to foster cross-city collaboration and learning between cities. Find out more here.