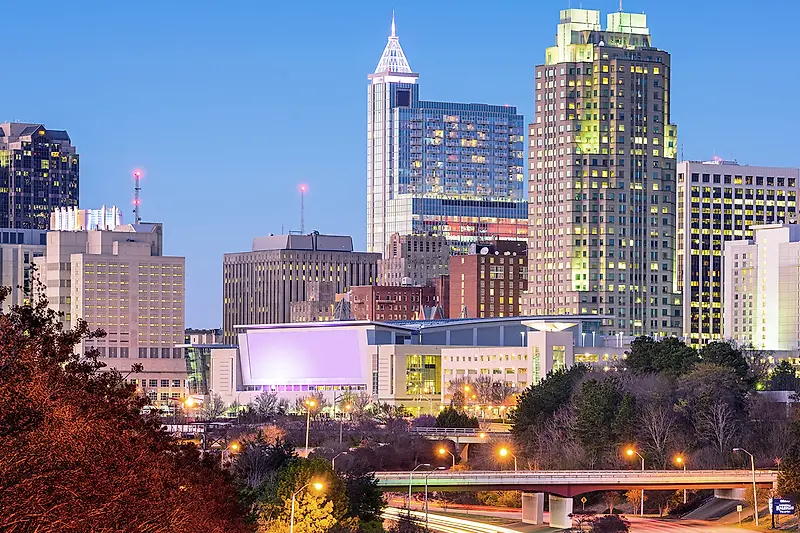 AIA Triangle Invites KPF Directors to Multi-Day Design Workshop
The American Institute of Architects (AIA) Triangle welcomed architects and designers in a public charrette and discussion on the thoughtful design and development of Raleigh, North Carolina.
KPF's Claudia Cusumano and Marianne Kwok kicked off the event with a TED- talk-esque presentation on Hudson Yards: the largest private real estate development in the country. Hudson Yards serves as a key example of a tactfully designed and produced complex within the already dense borough of Manhattan, serving as programmatic and aesthetic inspiration for Raleigh. The KPF leaders approached the conversation with a fresh perspective, sharing their valuable insight into what constitutes intentional and beautiful development. As a project manager and design director for Hudson Yards respectively, Cusumano and Kwok have extensive experience in the process of working with public and private entities, programming spaces for mixed uses within tall buildings, and incorporating smart and sustainable strategies into urban architecture. As an increasing number of cities face explosive growth, open conversations have become critical to dialogue within the AEC industry, and in particular, those centered on responsive design and development that considers place, context, and culture.
This AIA chapter initiated Connections 81.2 in order to stimulate dialogue that would prove imperative to the architectural success of Raleigh, Durham, and Chapel Hill—the Triangle Area of North Carolina. The program united local architects, engineers, and developers to strategize and create ideas for the 81.2 acres of land in the heart of Raleigh. The 3-day conference included an evening of inspiring talks, a day-long architectural workshop, and a final day of presentation and discussion of workshop results.
Learn more about Connections 81.2 at the AIA Triangle website here.